Why Community Solar Programs Provide Easier Access to Renewable Energy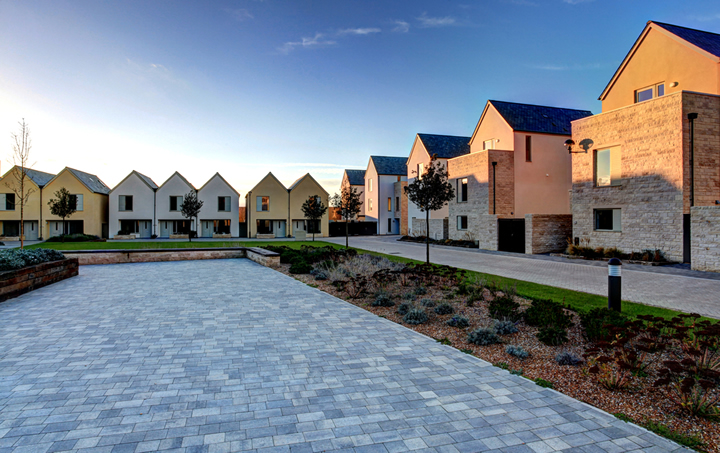 Many people are interested in using solar energy, but various aspects prevent them from pursuing it. Perhaps they rent their homes, or their roofs are unsuitable for panels. Even homeowners may hesitate due to the upfront costs. Community solar initiatives address all these challenges and more. However, they're not without a few downsides that could reduce overall adoption rates or lengthen the time required to get a community solar program operational.
What Is Community Solar?
Community solar is an approach to renewable energy access that allows people to benefit from shared, local energy-generation resources. They purchase blocks of solar energy to cover percentages of their monthly usage.
How Does Community Solar Work?
The basic principle is that people subscribe to solar energy from farms in their areas. Since solar power accounts for a portion of their monthly energy needs, many individuals and households find that their overall bills are lower. Opting for community solar usually gives participants credits that make their costs more affordable. However, some initiatives allow them to sell unused power back to the grid, bringing them even more economic benefits.
Additionally, some programs allow subscribers to pause and resume access as needed. That's convenient for those with summer homes or who otherwise spend several months of the year in other residences. People also appreciate the no-commitment aspect of that business model. Those who are open to trying this electricity option but have lingering doubts can resolve them since there's no long-term contract.
The specifics vary by provider, but a community solar program bill generally breaks down a person's monthly usage and respective charges. Plus, the subscriber can see how much energy comes from solar versus other sources. Switching to renewable sources has the ability to reduce a household's carbon footprint. That can remove an average of 16,100 pounds of carbon dioxide for a family of three!
How Does Community Solar Broaden Access?
The main accessibility-related benefit of community solar programs is that people can take advantage of them when rooftop installations are challenging or impossible to do on their properties. Such programs are particularly important in California, which mandates all new homes to have solar and energy-storage capabilities.
However, not all of them are appropriate for on-site energy generation. Fortunately, AB 2316 — another piece of legislation in the state — allows housing developers to meet the requirement with community solar initiatives.
Making Solar Power Affordable
Getting solar power from a shared resource could also increase financial accessibility. A 2022 study examined installation in 400 counties across the United States. The goal was to quantify the effects of renewable energy rebates on adoption rates. The results showed the rebates had no impact on low-income communities. However, performance-based incentives that rewarded people for renewable energy generated or purchased from the grid did encourage them.
Also, a report revealed the policy-related actions occurring in the third quarter of 2023 related to community solar. They comprised 38 instances affecting 18 states and the District of Columbia. Those details strongly suggest community solar is gaining momentum and getting attention from legislators and others with the authority to improve access for interested parties.
Another interesting detail in the coverage related to a proposed community solar program in Minnesota. It would require at least 30% of subscribers to be low- and moderate-income customers. Moreover, that group, affordable providers and public interest groups must comprise at least 55% of the overall subscriber pool.
Such stipulations are not unreasonable. An upcoming community solar project in Wisconsin will generate power for an electricity cooperative. However, some members indicated participating in the initiative was not financially feasible. Fortunately, a partnership agreement will allow more than 25% of the subscriptions to go to low-income households.
What Are the Downsides of Community Solar Programs?
Despite their benefits, community solar opportunities still have some barriers to overcome. One issue is they're not sufficiently available yet. Not all states have them, and when new programs become available, they typically fill up quickly. People can register to get on a waiting list in many cases, but that usually doesn't provide indications of when they could become subscribers. Even so, many individuals may decide that's better than the alternative of never having solar power access because they live in incompatible residences.
Another challenge is that getting grid connectivity is often more time-consuming and expensive than investors and customers initially anticipate. Many utility companies have emissions-reduction goals. North Carolina-headquartered Duke Energy aims to produce just 70% of its current amount by 2030. However, reaching such goals across the energy industry may not involve making things easy for solar projects in the community.
Such was the case in 2022 for a planned project in Virginia. Problems began a year earlier when the involved parties communicated with the state's energy company about distribution grid interconnection requirements.
The energy provider would only let the community solar effort progress if the developers paid for a fiber-optic line running from the solar array to the closest substation. However, this step would add approximately 50% to the overall costs. In August 2023, Virginia's State Corporation Commission ruled the power company must remove its stipulated interconnection parameters until workgroups investigate the matter. That's a small victory for solar power's supporters, but the case illustrates the potential barriers to conquer.
In another instance, a community project in Michigan will ultimately be about 20% smaller than initially planned. High costs were the main reason for the change, even with the project receiving $5 million in state funding.
These examples don't indicate that a community solar program is an impractical idea and not worth pursuing. However, interested parties must prepare for unanticipated obstacles and remain flexible when dealing with regulators, investors and others.
Community Solar: An Attractive Option
As people become more sustainably minded and view solar energy as a viable option, many will find that these community-based projects will meet their needs. Then, people who live in a rented apartment or have an old or small roof unsuitable for panels can take advantage of renewable energy.
However, as the cases here illustrate, some community projects may have unforeseen challenges that make it more difficult to start. Proceeding anyway is necessary, though, especially since many people are interested in participating.
Comments (0)
This post does not have any comments. Be the first to leave a comment below.
---
Post A Comment
You must be logged in before you can post a comment. Login now.
Featured Product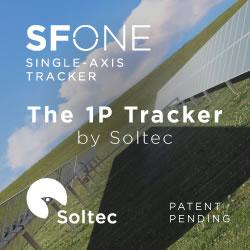 SFOne is the 1P single-axis tracker by Soltec. This tracker combines the mechanical simplicity with the extraordinary expertise of Soltec for more than 18 years. Specially designed for larger 72 an 78 cell modules, this tracker is self-powered thanks to its dedicated module, which results into a lower cost-operational power supply. The SFOne has a 5% less piles than standard competitor, what reduces a 75% the labor time.