The PATT Foundation has funded a project implemented by the Forest Restoration Research Unit (FORRU) from Chiang Mai University in Thailand. The project uses the framework species method of forest restoration to restore degraded land back to its natural state.
The PATT Foundation has funded a project implemented by the Forest Restoration Research Unit (FORRU) from Chiang Mai University in Northern Thailand.

The project involved the replanting of a 20 rai (3.2 HA) plot in the upper Mae Sa valley watershed area in Doi Suthep-Pui National Park. The area required replanting due to degradation and fire damage.
Objectives:
Expansion of an existing system of forest restoration plots to:
1. Recreate forest structure for biodiversity recovery
2. Extend rehabilitation of the watershed above the village
3. Contribute to a wildlife corridor linking the nearest patch of natural forest with the planted areas.
The recovery of biodiversity comes through the implementation of the framework species method of forest restoration. The framework species method involves planting up to 30 indigenous forest tree species, carefully selected for their ability to accelerate natural forest regeneration. The hypothesis is that planted trees should restore forest structure and ecological functioning, whilst wildlife attracted by the planted trees accelerate biodiversity recovery through seed dispersal, resulting in recruitment of non-planted tree species.
The site lies close to northern Thailand's largest Hmong village, Ban Mae Sa Mai at 1,207 - 1,320m above sea level. The villagers collaborated closely in all aspects of the experiments, including growing saplings in their own community nursery, as well as planting, maintaining and monitoring the plots. Originally the site had been covered with evergreen forest, cleared approximately 20 years previously, to provide land for cultivation of cash crops.
FORRU has been working in the area for a number of years and enjoys a great relationship with Ban Mae Sa Mai. While the village achieves its goals of restoring degraded forest land, FORRU benefits by using the project as a research and education centre, in particular to monitor and display the framework species method of forest restoration. Led by Dr. Steve Elliott and supported by FORRU field research officer, Khun Panitnard Tunjai (Deer), the project involves close collaboration with the head of Doi Suthep-Pui National Park Khun Surachai Tuamsomboon, as well as local villagers who assist in the planting, monitoring and fire prevention.
The planting day took place on August 1 2006 and included Dr. Elliott, K. Deer, other FORRU staff and volunteers, villagers from BMSM, PATT representative Chris Doherty, and was attended by Khun Surachai.
In testament to PATT's role, Dr. Elliott had this to say:
"It is a pleasure to work with an organization that responds in such a practical and timely way to support local people in their efforts to conserve their environment and support the national park.
The 20 rai planted with 51 indigenous tree species in Doi Suthep-Pui National Park, sponsored by PATT, is helping to link together patches of forest habitat that support a wide range of wild animals and plants including more than 80 bird species.
PATT's support for tree planting around the country is helping to generate a demand for the kind of new knowledge that has been generated from FORRU's research program. It will help to ensure that FORRU's publications and educational activities are put to practical use in turning back the tide of deforestation in Thailand."
The full scope of PATT's funding includes ongoing monitoring, weeding, fire prevention and assessment for up to 2 years, as well as a small grant to support Ban Mae Sa Mai village.
Featured Product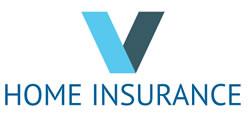 vHomeInsurance.com analyzes home insurance, climate and other environmental factors that impact insurance.