Roof, Ground and Carport Mounted Solar Systems to Offset 60% of Utility Power
LOUISVILLE, Colo. and KAILUA, Hawaii, July 8, 2014 --

Sunetric, a wholly-owned subsidiary of RGS Energy (Nasdaq:RGSE), has
completed a multiple solar system project totaling 324.6 kilowatts (kW) for
Coral Creek Golf Course in Ewa Beach, Hawaii. Coral Creek is the first
public golf course on O'ahu to 'go solar.'
The facilities at Coral Creek are now powered by three photovoltaic
(PV) systems: a 108 kW roof-mounted system on the maintenance building, a
108 kW ground-mounted trellis system at the irrigation wells, and a
108 kW carport structure at the driving range.
The PV systems are expected to produce more than 44,557 kilowatt hours
(kWh) monthly and offset 60% of the facility's utility-sourced energy
consumption, saving the golf course approximately $5,000 a month. In
addition to providing less costly electrical power, the custom-designed
carport structure provides golfers at the driving range shade from the sun
and cover from any rain showers.
"We take pride in our status as one of Hawaii's premier golf courses,"
said Kyun Kim, Coral Creek's general manager. "We focus on the customer's
experience and strive to keep our facilities always immaculate. By going
solar with Sunetric, we can sustain our high level of service and while
remaining a profitable business."
Aaron Kirk, Sunetric's president, commented: "Sunetric provides businesses
like Coral Creek Golf Course the best available solar solutions that can
substantially reduce the higher cost of electricity in Hawaii. As the first
public golf course to go solar on O'ahu, Coral Creek is a perfect example of
how more businesses on the islands are adopting solar to reduce energy costs
and decrease Hawaii's oil dependency."
A photo accompanying this release is available at
http://www.globenewswire.com/newsroom/prs/?pkgid=26327.
About SunetricSunetric is one of the largest and most experienced solar
developers and integrators in Hawaii. As a full-service solar energy firm,
they handle every stage of the design, development and installation of
photovoltaic systems on Oahu, Maui, Kauai, Molokai, Lanai and the Big
Island. Sunetric is a wholly owned subsidiary of RGS Energy. For more
information, visit http://sunetric.com/.
About RGS EnergyRGS Energy (Nasdaq:RGSE) is one of the nation's pioneering
solar energy companies serving commercial, residential, and utility
customers. Beginning with one of the very first photovoltaic panels sold to
the public in the U.S. in 1978, the company has installed more than 22,500
solar power systems representing over 235 megawatts of 100% clean renewable
energy. RGS Energy makes it very convenient for customers to save on their
energy bills by providing a comprehensive solar solution, from design,
financing, permitting and installation to ongoing monitoring, maintenance
and support.
As one of the nation's largest and most experienced solar power players, the
company has 20 offices across the U.S. For more information, visit
RGSEnergy.com, on Facebook at www.facebook.com/rgsenergy and on Twitter at
https://twitter.com/rgsenergy. RGS Energy is a trade name and RGS Energy
makes filings with the Securities and Exchange Commission under its official
name "Real Goods Solar, Inc."
Featured Product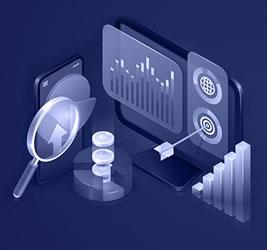 At Precedence Research we combine industry-leading insights with ground-breaking research techniques to help our clients successfully address their unique business challenges and achieve mission-critical goals. Our suite of services is designed to give tailwinds to businesses.