China's National Energy Administration (NEA) announced plans recently to spend more than $360 billion dollars on renewable energy by 2020.
What Does China's Investment in Renewables Mean for Alternative Energy?
Megan Ray Nichols | Schooled by Science
If asked to conjure up an image of China, you might think of the Great Wall, or maybe the famous Forbidden City. You might also imagine a city submerged in a cloud of smog.
Air pollution has become a major health problem in China. A 2015 study found that outdoor air pollution in China contributes to 1.6 million deaths a year, or about 4,400 each day. In 2015, the Chinese air quality limit was four times higher than the limit recommended by the World Health Organization.
Poor air quality can cause stroke, heart disease, lung cancer and other health problems. Those three diseases alone account for 55 percent of all deaths in China.
Recently, though, China has taken steps to fix their environmental problems. The government recently released an ambitious five-year plan to reduce pollution. China also began investing heavily in renewable energy.
China's Interest in Renewables
China's National Energy Administration (NEA) announced plans recently to spend more than $360 billion dollars on renewable energy by 2020. The agency also said China would add more than 13 million renewable energy jobs in the same timeframe, as well as reduce the amount of greenhouse gases and soot released into the air.
China can also claim five of the world's six biggest solar-module manufacturers, the largest producer of wind turbines on the planet and the largest lithium-ion manufacturer. The country is already a leader in the renewable energy sector, with companies investing more in China and expanding their reach into countries around the world.
Despite these changes, China still emits the most greenhouse gases of any country on the planet — about twice as much as the United States. Rapid industrialization and the country's massive population led China to become the nation with the most energy consumption and the biggest carbon footprint.
The NEA projected that, by 2020, 15 percent of China's energy will come from renewable sources. About half will still come from coal through the same year.
Potential Impacts
Despite these challenges, China's increased investment in renewable energy is sure to have a positive effect on air pollution and human health, and is certainly a step in the right direction.
Not only will this shift clean up China's air, but it will also have an effect on the rest of the world. As the world's biggest greenhouse gas emitter and the country with the largest population, China plays an important role in reducing global warming.
The technological and investment advances China makes will also make it easier for the rest of the world to increase their use of renewable power sources. The nation is already a leader in the renewable energy sector and may be poised to play an even more important role.
It may be especially important for them to take a leading position as the U.S. prepares to inaugurate a president who has vowed to bring back the coal industry and withdraw the country from the Paris climate accord. Jobs that may have gone to the U.S. or other regions may now go to China as the country invests in renewables. China may also need to step up and become more of a leader in regards to energy and environmental concerns.
Any shift toward renewables and away from fossil fuels will surely have a positive effect on the environment and human health. And when that change comes from a country like China, a global leader that consumes the most energy of any nation, such a change may encourage and enable the rest of the world to take steps toward cleaner energy production as well.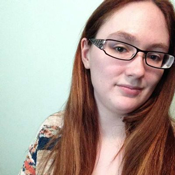 About Megan Ray Nichols
Megan Ray Nichols enjoys keeping up with new developments on renewable energy and other environmental issues on her blog, Schooled By Science.
---
Comments (0)
This post does not have any comments. Be the first to leave a comment below.
---
Post A Comment
You must be logged in before you can post a comment. Login now.
Featured Product
You haven't installed a tile mount that is easier to install than the Solar Tile Mount manufactured by TRA Snow and Sun. Solar Tile Mount is used on all tile roof profiles: flat, mid, and high. It is made in the USA of aluminum alloy for strength and excellent corrosion resistance. Solar Tile Mount is built to allow more ease in installation with more rise from the tile surface to the rail for better air flow below panels. The adjustable base is longer than most allowing attachment 6" to the left or right to have the bracket in the base of the pan of the tile and still fasten to the rafter. Solar Tile Mount is adjustable for counter batten systems from ¾" to 3". The horizontal rail is directly above base fasteners giving greater uplift resistance than any other system. For superior waterproofing apply TRA Snow and Sun's butyl backed VersaFlash aluminum flashing. No tile flashing is needed on top of the tile for greater labor and material cost savings.