Alternative Energy Articles from the Current eMagazine
EPA's Clean Power Plan: Challenges Ahead for Sources and States
07/14/14, Chris MacCracken, Steven Fine, Phil Mihlmester, David Pickles and Ankit Saraf, ICF INTERNATIONAL
In this paper, we discuss the critical issues that sources and states face in evaluating EPA's proposal and developing plans to meet the Clean Power Plan requirements.
Nokero Introduces World's Most Affordable Solar Light Bulb
07/14/14, Terri Steele, The ECO Report
Nokero's Next Generation Solar Light Bulb (the N182), Doubles Light Output, Decreases Costs and Lights the Way to Ending Extreme Energy Poverty
Upcoming Tradeshow, Conference & Exhibition Summary - August, September & October
07/14/14, Brandon Hetherington, AltEnergyMag.com
As Summer kicks into full gear we can sit back and enjoy a bit of a break from the Tradeshow schedule. August will see a bit of a lull but starting September and intensifying in October the Alternative Energy tradeshow calendar is full! Here is a summary of what Tradeshows, Conferences & Exhibitions to look forward to in the coming months.
Using Fuel Cells in Unique Product Applications
07/14/14, Chris D'Couto, Neah Power Systems
The three products we offer are the PowerChip, a silicon based fuel cell product targeted for defense and commercial customers, the second product is the BuzzBar Suite that is targeted at consumers for cell phone and tablet charging, and the final product is the Formira product, which is an air based fuel cell technology that generates hydrogen for formic acid and that can be used for larger power ranges.
Biooil and Char Production from Melia dubia
07/14/14, R. Mythili and P. Venkatachalam, Department of Bioenergy, Agricultural Engineering College and Research Institute, Tamil Nadu Agricultural University
Biomass is an important material for the sustainable source of energy. It can generate solid, liquid and gaseous products under different thermochemical conversion technologies. In this study, Melia dubia – a fastest growing energy crop was subjected to pyrolysis. Two products namely, biooil and char were produced and their characteristics were analyzed.
Alternative Energy Stories of the Day
More Utilities Are Shifting to Renewable Energy, Ceres Report Finds
Submitted on: 07/30/14, 06:05 AM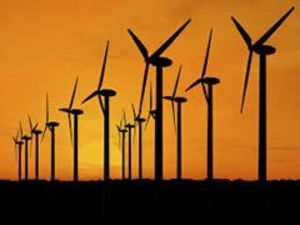 The "new reality" facing electricity consumers and their utility companies is that renewable energy is meeting an increasingly larger share of U.S. energy needs, according to a report released this month from Ceres and Clean Edge.
That translates into more and better choices and a clean energy future.
"Renewables — including wind, solar, biomass, geothermal, waste heat and small-scale hydroelectric — accounted for a whopping 49 percent of new U.S. electric generating capacity in 2012, with new wind development outpacing even natural gas," writes Jon Wellinghoff, partner at Stoel Rives LLP and former chairman of the Federal Energy Regulatory Commission in the report.
"Benchmarking Utility Clean Energy Deployment: 2014," the first report from Ceres in partnership with Clean Edge on this subject, ranks the nation's 32 largest electric utilities and their local subsidiaries on their renewable energy sales and energy efficiency savings.
cont'd.
China Solar Projects Poised to Fuel Panel Price Rebound
Submitted on: 07/28/14, 05:52 AM
The expected recovery in China, which accounts for more than 60 percent of global solar panel output, offers an early sign that manufacturers are succeeding in soaking up supply by building their own projects. The government's push to promote developments closer
The Coming Storage Boom: Project Proposals Nearly Double California's Storage Target
Submitted on: 07/25/14, 05:09 AM
California's push to transform the market for grid-scale energy storage is working even better than expected -- at least on paper. Last year, California created a mandate calling for 1,325 megawatts of energy storage project
China Poised For Significant Expansion In Wind Power Generation
Submitted on: 07/22/14, 03:13 PM
China is the world's largest producer of electricity, surpassing the United States in 2011, with demand increasing alongside its strong, sustained growth in GDP. Electricity generation in China has increased 9.6% annually, from 2005 to 2013, reaching 5,425.
New spongelike structure converts solar energy into steam
Submitted on: 07/21/14, 06:20 AM
A new material structure developed at MIT generates steam by soaking up the sun. The structure — a layer of graphite flakes and an underlying carbon foam — is a porous, insulating material structure that floats on water. When sunlight hits the st
Today's Alternative Energy Headlines
Enphase Energy Partners with Technology Credit Corporation on Commercial Solar PV Financing Offering
Submitted on: 07/30/14, 02:07 PM
Innovative finance provider enables solar PV on a portfolio of clinics across the Hawaiian Islands
Martifer Solar Prevails with 8 MW PV Plant in Ukraine
Submitted on: 07/30/14, 02:04 PM
Martifer Solar has implemented a total of 29 MW in the country since August 2012 and this project represents its sixth success story with off-taker, Rengy Development ---- Despite severe political and economic turmoil in Ukraine, the company was able to deliver the project on time and within budget
The Solar Foundation Recognizes Community Solar Model with Award
Submitted on: 07/30/14, 02:01 PM
Clean Energy Collective receives "Industry Advancement" award for its innovative approach to community-owned solar.
KYOCERA Solar Modules Tapped by Sierra Nevada to Power New Brewery in Mills River, NC
Submitted on: 07/30/14, 01:57 PM
Solar installation makes energy-intensive brewing process sustainable
Free Market Under Attack as APS Proposes Massive Monopoly Expansion
Submitted on: 07/30/14, 01:50 PM
Arizona's Largest Solar Industry Group Calls Proposal Unfair and Calls for Immediate Rejection
Online Now - InterSolar 2014 - Free Publishing for Exhibitors - No Account Necessary


Featured Alternative Energy Product
Unirac leads the PV mounting market with industry-leading technology and a breadth of product solutions and services designed to meet the needs of any type of solar installation. We start with the voice of the customer. Unirac collaborates with installers and system integrators who work with a variety of structures and PV modules, in order to deliver mounting solutions that offer the freedom and flexibility, along with the speed, ease and low cost of installation they are looking for. By partnering with the industry's premier integrators and distributors, Unirac delivers custom-designed solutions using highly engineered mounting technology, backed by excellent end-to-end technical support.
Featured Alternative Energy Company
(Secaucus, NJ, United States of America)
Panasonic Eco Solutions North America is a division of Panasonic Corporation of North America, the principal North American subsidiary of Panasonic Corporation (NYSE:PC). The company provides a full range of renewable energy and energy efficiency solutions including the planning, implementation, financing, and maintenance to corporate and private sector organizations in both the U.S. and Canada. To learn more visit www.panasonic.net/eco.
Upcoming Alternative Energy Events and Conferences