Alternative Energy Articles from the Current eMagazine
CA Lottery Hits Jackpot with Solar and Ice-based Energy Storage
04/14/14, Contributed by, CALMAC
The Pavilion of CA Lottery Uses Ice Storage and Solar Panels to Achieve Net Zero.
Developing Renewable Energy Projects on Brownfields: Mitigating Environmental Risks & Liabilities
04/14/14, Jon Benjamin and Mathew Swain , Farella Braun + Martel's Environmental Law Department
Although the environmental risks and liabilities associated with brownfields generally diminishes their viability as locations for such facilities, these risks and liabilities can often be sufficiently controlled and minimized through governmental and private party tools to make certain projects worth pursuing.
Half of power plant capacity additions in 2013 came from natural gas
04/14/14, Reprinted with permission from, Today in Energy
But Solar came second - twice as much as coal - and Wind was 4th (comment from AltEnergyMag)
Why Oil Industry Estimates for Energy Reserves Can Be an X-File
04/14/14, Dr. Alan Rozich, BioConversion Solutions LLC
Hopefully, we won't have to deal constantly with misinformation like Mulder and Scully had to when jousting with their malevolent arch-nemesis, the Cigarette Smoking Man. However, be prepared to do some digging to get at the facts.
Distributed Generations Future Impact on the U.S. Capacity Markets
04/14/14, Samir Succar, ICF International
As variable, distributed generation increasingly becomes a prevalent source of generation in regions, changes in capacity market dynamics will have a profound impact on generating assets and their future economic viability.
Alternative Energy Stories of the Day
Submitted on: 04/21/14, 06:22 AM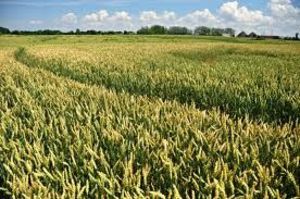 Biofuels made from the leftovers of harvested corn plants are worse than gasoline for global warming in the short term, a study shows, challenging the Obama administration's conclusions that they are a much cleaner oil alternative and will help combat climate change.
A $500,000 study paid for by the federal government and published Sunday in the peer-reviewed journal Nature Climate Change concludes that biofuels made with corn residue release 7% more greenhouse gases in the early years compared with conventional gasoline.
Biofuels are better in the long run, but the study says they won't meet a standard set in a 2007 energy law to qualify as renewable fuel.
The conclusions deal a blow to what are known as cellulosic biofuels, which have received more than a billion dollars in federal support but have struggled to meet volume targets mandated by law. About half of the initial market in cellulosics is expected to be derived from corn residue.
The biofuel industry and administration officials called the research flawed. They said that it was too simplistic in its analysis of carbon loss from soil, which can vary over a single field, and that it vastly overestimated how much residue farmers would remove once the market gets underway.
Obama to challenge private companies to boost solar power use
Submitted on: 04/17/14, 12:26 PM
President Obama will challenge companies Thursday to expand their use of solar power, part of his ongoing effort to leverage the power of his office to achieve goals that have been stymied by Congress. The new initiative comes as the White House is hosting a Solar Su
Global Wind Power Capacity Projected To Nearly Double In 5 Years
Submitted on: 04/15/14, 02:54 PM
Asia is now leagues ahead of other regions within the global wind market. Furthermore, this market is expected to grow at an annual cumulative capacity rate of more than 10 percent over the coming five years. A recent Global Wind Energy Council (GWEC) report shows othe
MIT, Harvard scientists study how to produce solar power without sunlight
Submitted on: 04/14/14, 07:45 AM
A team of researchers at the Massachusetts Institute of Technology and Harvard University are working on a technology that wouldn't require sunlight to produce solar power. The team is developing a material that can absorb the sun's heat and store th
GTM Research - Chinese solar-panel prices rising 20% in the U.S.
Submitted on: 04/10/14, 03:17 PM
The price of Chinese-made solar panels delivered to the U.S. could increase by up to 20% by the end of the year, GTM Research said Thursday. The increase is due to supply constraints, rising input costs, and the ongoing trade dispute between the two countr
Today's Alternative Energy Headlines
TerraSmart Selected for 4.2 MW Ground Mount Project
Submitted on: 04/21/14, 06:05 AM
TerraSmart is selected for a 4.2 MW ground mount project in Tolland, Massachusetts.
Greenshine New Energy LLC launches its SPG series to improve solar street lighting
Submitted on: 04/20/14, 10:11 PM
Greenshine New Energy LLC is delighted to announce the launch of the affordable and portable Solar Powered Generator (SPG) Series for remote external use. Customers no longer have to rely on the utility grid, and can experience consistent power that can be tailored to meet their specific needs.
Lucintel's Analysis of Growth Opportunities in Global Non-Destructive Testing Equipment Market
Submitted on: 04/18/14, 02:50 AM
The global non-destructive testing (NDT) equipment market registered good growth from 2007 through 2012.The market is forecast to reach $2.052 billion by 2018, continuing its solid over the next five years (2013-2018).
OutBack Power Steps up Support for Solar Installers with Half-price Battery Shipping, NABCEP Certificate Training
Submitted on: 04/17/14, 02:14 PM
Program for direct battery shipping within five days improves jobsite success in growing solar market
Trina Solar Announces Grid Connection for 23.8 MW PV Projects in UK
Submitted on: 04/17/14, 02:11 PM
The projects will be able to supply clean energy to approximately 7,477 local homes each year.
Featured Alternative Energy Product
GreenFasten™ solar panel roof mount hardware by EcoFasten Solar® is designed and manufactured in the USA from recycled materials, features a patented watertight bushing, utilizes lag bolts to secure to the roof, has IAPMO certification, is one of the fastest attachment points to install in the industry, can be used for retrofit applications without removing shingles, available in a variety of configurations, can be customized to fit any proprietary hardware on the market and meets ARRA standards.
Featured Alternative Energy Company
(Morrisville, Vermont, United States of America)
EcoFasten Solar® – Simply the best mounting systems you can get. We engineer and manufacturer roof attachment components to provide you with proven, watertight compression fit attachment brackets for any solar array on any roof type. Relying on years of roofing experience and patented technologies EcoFasten Solar® is focusing on providing the alternative energy industry with the means to penetrate roofs without the worry, hassle or expense of current methods. Visit us on the web.
Upcoming Alternative Energy Events and Conferences