Alternative Energy Articles from the Current eMagazine
The True Value of Solar
11/17/14, Steven Fine, Ankit Saraf, Kiran Kumaraswamy, Alex Anich, ICF International
In this paper, we look at the current state of value of solar (VOS) analysis and propose a more holistic methodology that can be consistently applied across various utility service areas.
The Business Case for Fuel Cells 2014: Powering the Bottom Line for Business and Communities
11/17/14, Sandra Curtin, Fuel Cell and Hydrogen Energy Association
From high efficiency to scalability, fuel cells provide a distinct advantage over incumbent energy generation technologies, which is why top companies, governments, and the military are adopting fuel cells for everyday use.
The new EU climate and energy proposal:
What are the consequences?
11/17/14, Carlo Carraro, International Center for Climate Governance
The decisions of the European Council indicate the desire for greater integration of European energy markets, with an integration target of 10% by 2030.
The Echogen Power Systems Heat Engine
11/17/14, Philip Brennan and Timothy Held, Echogen Power Systems
Waste Heat to Power (WHP) creates electricity by heating a fluid at high pressure, then expanding the fluid through a turbine to power an electric generator.
The Pakistan Solar Association
11/17/14, Engr. Faiz M Bhutta, Chairman Pakistan Solar Association (PSA) and Director of Solar Institute ( pvt) Ltd
PSA is fighting for zero duty imports until the local solar industry grows enough to address quantity and quality requirements of the solar tenders in Pakistan.
Alternative Energy Stories of the Day
Why Google halted its research into renewable energy
Submitted on: 11/20/14, 06:17 AM
Back in 2007, Google had a very simple idea for addressing global warming — we just need to take existing renewable-energy technologies and keep improving them until they were as cheap as fossil fuels. And, voila! Problem solved.
That was the logic behind the company's RE-C project, which aimed to produce one gigawatt of renewable electricity for less than the price of coal. The hope was to do this within years, not decades. Among other things, the company invested in new geothermal drilling R&D and put $168 million toward Brightsource's Ivanpah solar tower in the Mojave Desert.
By 2011, however, Google decided that this "moon shot" energy initiative wasn't going to work out as planned and shut things down. So what happened?
In a long essay at IEEE Spectrum, two Google engineers on the project — Ross Koningstein and David Fork — explain the thinking behind the closure. It's not that Google has given up on renewable energy. (The company still spends many millions of dollars buying wind energy for its servers.) Partly it's that they simply weren't on track to achieve their specific goals.
But, more interestingly, the project also made the engineers realize that their original clean-energy goal wasn't nearly ambitious enough.
Cont'd...
SunEdison, TerraForm to buy First Wind for $2.4B
Submitted on: 11/18/14, 10:50 AM
Solar company SunEdison and unit TerraForm Power said they would buy First Wind for $2.4 billion to enter the U.S. wind power market. SunEdison's shares rose 6.6 percent to $17.70, while TerraForm shares rose 1.2 percent to $2
Denmark Aims for 100 Percent Renewable Energy
Submitted on: 11/17/14, 06:50 AM
Denmark, a tiny country on the northern fringe of Europe, is pursuing the world's most ambitious policy against climate change. It aims to end the burning of fossil fuels in any form by 2050 — not just in electricity production, as some other countries ho
U.S. Department Of Energy Loan Program Breaks Even
Submitted on: 11/14/14, 05:38 AM
The controversial government program that funded failed solar company Solyndra, and became a lighting rod in the 2012 presidential election, is officially in the black. According to a report by the Department of Energy, interest p
U.S.-China smackdown: America No. 1 in wind power
Submitted on: 11/12/14, 06:09 AM
Climate-conscious Americans have long glanced enviously across the Pacific to China and its ever-growing number of often-gargantuan wind farms. It turns out that they have less to be jealous about than previously thought: The Unit
Today's Alternative Energy Headlines
Recent Reports Indicate Win-Win Situation For Solar Customers in 2015
Submitted on: 11/20/14, 03:54 PM
Solar provider PS Energy interprets recent energy reports as indicators of coming advantages for consumers in 2015.
Eos Energy Storage Sells Battery System to GDF SUEZ for Testing at R&D Headquarters
Submitted on: 11/20/14, 03:51 PM
Project marks first European testing of Eos' novel Znyth battery technology, with plans for deployment in major European markets
Panasonic-Backed Tokai University Team Wins Carrera Solar Atacama 2014 in Chile
Submitted on: 11/20/14, 03:49 PM
South America's biggest solar car race, with a solar car that was powered by Panasonic's HIT(R)* solar modules and high-capacity lithium-ion batteries.
Ice Energy Awarded Patrick Soon-Shiong Innovation Award for Its Thermal Energy Storage Technology
Submitted on: 11/20/14, 03:45 PM
Los Angeles Business Journal spotlights the technology that reduces commercial power consumption during peak periods
Yingli Green Energy Supports China Policy to Expand Distributed Solar Generation
Submitted on: 11/20/14, 03:42 PM
New Policies Lead to New Opportunities
Online Now - Solar Power International 2014 Special News Report
Publish Your Show News and see what the competition is up to.


Featured Alternative Energy Product
AEE Solar was founded by David Katz 1979 as Alternative Energy Engineering with the goal of bringing renewable, non-polluting power to homes and businesses in the northern California coastal redwood region. Thirty years later, AEE continues to deliver the products, training and support needed to succeed. We supply resellers, contractors, integrators, and installers the field-tested, reliable products they need to design, install and maintain renewable energy systems.
Featured Alternative Energy Company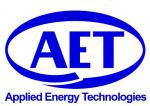 (Clinton Township, MI, United States of America)
AET's solar mounting solutions fit every type of solar installation and all major solar modules. Designed for cost-driven projects, their mounting systems offer industry-leading installation, high shipping density (with dramatically lower freight bills), and full layout and loading analysis with every project. Their racking is lightweight for easy handling on the jobsite and galvanized for corrosion resistance. AET's highly-trained installation crews offer complete installation of their customer's solar racking systems.
Upcoming Alternative Energy Events and Conferences