This system looks great and makes the perfect shade spot for their patio barbecue (this is a system in the 2KW range).
Solar Shade Ideas - Pergola
Mark Dickson | Oasis Montana Inc.
We are finding that some of our customers in warm sunny climates are very interested in creating a shade spot with a PV system. If you have an idea for a carport or patio in full sun, you can make shade and power at the same time.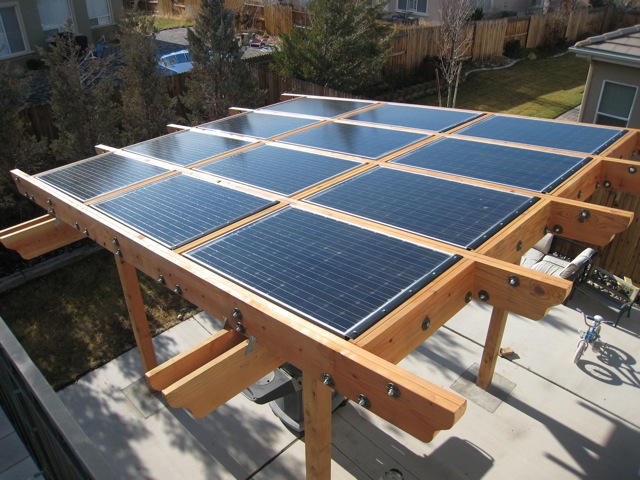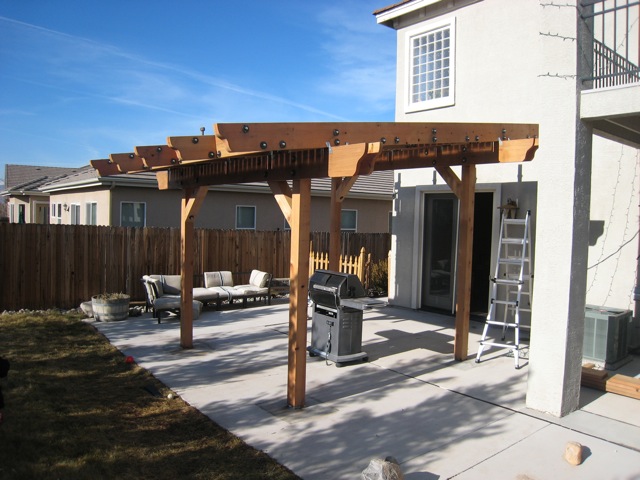 This system, above, looks great and makes the perfect shade spot for their patio barbecue (this is a system in the 2KW range). Porches and awnings are also capable of being power and shade producers! All you need is unobscured sunlight.
Technical details for the Solar Pergola are:
12 Sanyo Bifacial 186 watt solar modules
Fronius IG2000 inverter
Custom built redwood pergola by Burgurello/Rastelli Construction of Reno, NV
System produces ~ 310.7kW per month in Reno, NV
---
Comments (1)
This is a really good article regarding to the cost effectiveness. One can easily come to know about the result of solar photovoltaic...
Post A Comment
You must be logged in before you can post a comment. Login now.
Featured Product
The Sunny Boy 5.0-US / 6.0-US features a wealth of improvements and joins SMA's lineup of field-proven solar technology backed by the world's #1 service team. The world's first Secure Power Supply now delivers up to 2,000 W of opportunity power when the grid goes down and the sun is shining. Installation has never been easier thanks to SMA's Installation Assistant, direct access via smartphone, and integrated DC disconnect. The Sunny Boy's multiple independent input channels, each with SMA's OptiTrac™ Global Peak, mean hundreds of stringing configurations for flexible system design while solving the challenges of complex roofs and shading. The residential PV market is changing rapidly, and we understand that your bottom line matters more than ever. That's why we've designed a superior residential solution that will help you decrease costs throughout all stages of your business model. The Sunny Boy 5.0-US and 6.0-US are once again raising the bar by offering improved performance, enhanced features, and most importantly, cost savings across the entire spectrum of residential installation processes.