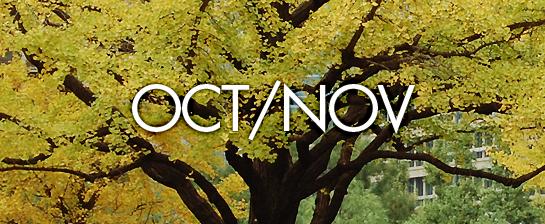 Featured Articles

Increasing the Efficiency of Utility-Scale Solar Plants with Secure Wireless Technology
11/09/10
Solar plants can exist over a large geographical area and operators must be able to easily and quickly determine the 'health,' status and performance of individual assets and the system as a whole.

Studies on Lignin Substitute for Diesel Fuels
11/09/10
Lignin as a substitute for diesel fuel is derivative waste from agricultural and forestry production, which does not need any dedicated cultivation and is regenerated at a rate of 50 billion tons per year on the Earth. Therefore, lignin does not have resource supplies constraint or cost concern. Taken into account cellulose pulp as a byproduct in lignin production, the actual cost of lignin is almost zero.

Sonelis Technologies: Custom Shape Solar Panels
11/09/10
As the market for solar powered devices matures, more and more consumers will demand aesthetics to play a bigger role in the overall design of the product. Adding a black rectangular solar panel on top of a device might not be good enough anymore.

Full Green Ahead In The Ontario Job Market
11/09/10
The Ontario Government's decision to promote clean renewable energy is now proving to be a catalyst for creating thousands of new green collar jobs in the province.

Does Owning the Meters make you Smarter?
10/29/10
Smart metering and sub-metering can be added to most buildings for relatively low cost and almost immediately. It is an investment that will keep paying for itself over and over and even when the smart grid does become a reality it will be a second source of opinion, and when the utility will not share their information, you can.

Japan Declares War on Canada
10/29/10
On Monday, September 13, the Japanese launched an attack on Ontario's Green Harbor, i.e. the province's Green Energy Act. Rather than attacking a naval base with hundreds of military aircraft, Japan has launched a suit against Canada and Ontario through the World Trade Organisation (WTO). The reason for the attack? The Japanese do not want to have thousands of new green jobs and companies manufacturing alternative energy components over here, supporting thousands of Ontario families, when these same jobs could be created in Japan.

Solar Projects at MG&E - Video
10/29/10
Solar technology is on the fast track! In this report, see some exciting new projects that are putting the sun to work for all of us.

Back Up For Solar Hot Water System An Over Looked Area
10/29/10
Often over looked is the significant effect a back up system can have on the overall performance of a solar hot water system. In a recent letter sent to Solar Industry Magazine I point out some design considerations.

Comfort + Convenience = Waste
10/29/10
The Department of Energy estimates that 25 percent to 30 percent of all energy used in public schools across the U.S. is wasted.

The Progressive Insurance Automotive X-Prize Competition
10/21/10
The intention and purpose of the Progressive Automotive X-Prize could actually not be higher… to simply see who could produce a vehicle that could achieve a 100mpg rating without cluttering up the atmosphere with noxious gasses.

Soaring Photovoltaic Demand Drives Record Levels of Equipment Spending
10/21/10
Chinese and Taiwanese Manufacturers Account for 80% of Q3'10 Incremental Capacity

National Solar Jobs Census 2010
10/14/10
The National Solar Jobs Census 2010 is the first attempt to quantify the current employment and projected growth of the United States solar industry and is based on a statistically valid sampling of employers throughout the nation.1 The rapid increase of solar energy generation has warranted a credible study that examines the size and scope of the industry that until now, has been lacking.

SEIA® President Rhone Resch Calls on U.S. Solar Industry To Be America's Number One Energy Provider
10/12/10
Rhone Resch, President and CEO of the Solar Energy Industries Association (SEIA®), today addressed the Opening General Session of Solar Power International 2010 (SPI), the largest business-to-business solar energy conference and expo in North America. Below is the full text of his remarks.

Preparing for a Solar Site Visit
10/14/10
One of the standard stages when considering solar for your home is the solar site visit. This involves a solar installer coming out to your home and inspecting your roof for the potential installation of a home solar system.

We Need to Rebalance Earth's Energy Portfolio
10.01.10
The U.S. has taken a shortsighted approach to "financing" our energy future for decades. We are rapidly depleting our energy capital of oil, gas and coal at greater rates each year, and giving very little thought to the long-term (20-50+ years) consequences.

Consumer Attitudes and the Benefits of Smart Grid Technologies
10.01.10
Consumer attitudes about the benefits of smart grid technology are still in a formative stage. Most consumers are not aware of the term, much less the capabilities smart grid technologies will be bringing in the next few years.

Global Solar Photovoltaic Demand Up 54% Second Quarter and Expected to Double in 2010
10.01.10
Growth Spurred by Improved Financing Conditions and a Rush to Beat Feed-in Tariff Cuts in Europe

Supporting Fuel Cells Is Easy- Doing The Things You Already Do
10.01.10
A new report from Fuel Cells 2000, "The Business Case for Fuel Cells: Why Top Companies are Purchasing Fuel Cells Today", highlights 38 nationally recognized companies that are installing fuel cells.

MISSISSIPPI: "Down on the Farm Solar" Feeds Energy-Hungry Poultry Farm
10.01.10
The appetite for solar in America's southeast is growing. On October 2, 2010, Mississippi Solar's Will and Carolyn Hegman are serving up some mouth-watering, cost-effective ideas to feed that hunger during their second Annual "Down on the Farm" solar tour.

Residential Geothermal Install Case Study
10.01.10
When Tim and Tracy Gilchrist sought an alternative way to heat and cool their non- traditional home in Laurentian Valley, Ontario, little did they realize what a noticeable impact their decision would have on their children and pets.

Worst Solar Excuses
10.01.10
Experts have talked to a number of our friends and other colleagues about solar power, we've been hearing a lot of the same excuses for not going solar.

MyClimate Carbon Offset Project in Uttarakhand, India
10.01.10
We're making biomass briquettes using forest residues or agro-waste. These briquettes are then supplied to brick kilns manufacturers, boiler operators for steam generation, and food processing industries that use coal for heating purposes.

Renewable Policy Analysis - September, 2010
10.01.10
GlobalData's latest renewable policy report includes major policy developments in the renewable energy market for the month August, 2010. This includes updates in policies in China and the US.

Engineered Garden
10.01.10
I started my sustainability project with a theme, "Grow What You Can Eat." It was my hope to use natural free resources water and solar energy to live a more sustainable lifestyle.

Solar Air Heating That Makes Sense
10.01.10
Air transfer makes solar thermal power more reliable than ever.

Ontario Building Momentum in Solar Installation
10.01.10
By 2011, Ontario's solar PV capacity could run as high as 250 MW. The Ontario Power Authority had 486 MW contracted at the end of 2009, which, if fulfilled this year, could make Ontario the largest market in North America for solar PV installation and training in 2010.

Interviews

New feed in Tariff scheme approved in Italy
11/09/10
About 1,5 GW of power settled, an annual national grow rate of 100% and more than 800 MW installed in the last year: the Italian PV is one of the most interesting market of renewable energies in the world.

Non-Metallic Enclosures
11/09/10
Stahlin provides state-of-the-art electrical enclosures made from non-metal material for outdoor and indoor industrial use. All types of electrical junction boxes enclosures are manufactured with the highest attention to detail.

Commercializing A New Solar Technology
10/29/10
Morgan Solar Inc. was founded in 2007 by brothers John Paul and Nicolas Morgan, with angel investment from their father, an experienced CEO in the field of global management consulting and information technology. In 2006, John Paul began to prototype Morgan Solar's Light-Guide Solar Optic – a novel way of capturing, directing, and concentrating sunlight.

SolarWindow™ Technology
10/29/10
New Energy Technologies, Inc., publicly traded under the symbol NENE on the OTCBB, is focused on the research, development and eventual commercialization of emerging next-generation alternative and renewable energy technologies. Among our current research and development activities is the development of the first-of-its-kind SolarWindow™ technology, which enables see-thru windows to generate electricity by 'spraying' their glass surfaces with New Energy's electricity-generating coatings.

Grid Interconnection Solutions for Solar and Wind Power Plants
10/21/10
AMSC Launches SolarTie™ Grid Interconnection Solution for Utility-Scale Solar Power Market.

Worldwide Solar Solution Demand
10/21/10
Greg Schulte is the President of Bonfiglioli USA, one of the world's leading designers and manufacturers of gear motors, drive systems and planetary gearboxes. The company is also a primary developer of systems which integrate electronic, hydraulic and mechanical engineering.

Microinverter Advantages
10/14/10
The Enphase Microinverter System is the first and only commercially available microinverter system. It integrates state-of-the-art microinverter technology, power-line communications and web-based monitoring and analytics to define a completely new class of advanced solar energy solutions.

Nheolis' 3D Wind Turbines: Altenergymag Interview With Nordine Haddjeri
10/14/10
Mr. Haddjeri incorporated NHEOLIS in early 2006, after identifying the potential of Bernoulli's principle when applied to wind power. Advised by Marc LASSUS, former CEO of GEMPLUS, he has invested his own time and money to develop NHEOLIS' breakthough technology from the concept idea to the market product.


What is a Landman?
10/14/10
When Randy Nichols established Cinco Energy Services in 1989 he saw a need in the land industry for quality land services and a greater need for a way in which to harness the land information. Randy knew that he could present companies a better solution using intuitive land knowledge and current GIS technologies. The idea was a success and over the last two decades Cinco has proven itself as one of the top land service providers in the nation

Passive Pumping for Solar Hot Water System
10.01.10
Sunnovations is a classic entrepreneurial story: a technically savvy consumer went to purchase a product and found what was in the market lacking and decided to build a superior solution himself.

Solar Parking Structures
10.01.10
Solaire's mission is to dramatically increase the use of solar power by providing a mounting canopy for every commercial solar parking lot. Our goal is to revolutionize the solar parking installation market and minimize its environmental impact

Interview With SolarCity
10.01.10
SolarCity is the nation's leading full-service solar provider for homeowners, businesses and government organizations—the first company to provide solar power system design, financing, installation and monitoring services from a single source.

Plant Expansion at Surrette Battery Company
10.01.10
The plant upgrades and streamlined floor plan allow for and estimated increase in throughput of 30%. Automated equipment speeds up production and efficiency, reducing lead times and allowing us to get the product out the door to our distributors more effectively.

Parabolic Solar Trough Technology
10.01.10
SkyFuel currently offers an advanced, glass-free parabolic trough solar thermal collector, called the SkyTrough®. It is the highest performance, lowest-cost utility-scale solar power system in the world.

tenKsolar PV Technology
10.01.10
tenKsolar designs, manufactures and markets unique photovoltaic systems which provide the highest kilowatt hour production per unit area at the lowest cost per kilowatt hour.

Green Empowerment
10.01.10
As Portland gains notoriety for progressive green and social policies at home in the US, Green Empowerment is quietly putting those policies to work in rural villages in the developing world. A recent partnership with digital agency, Coexist, sparked a renewed digital effort for GE to bring fresh water and electricity to ailing communities worldwide.

Altenergymag Interview With AMtec Solar
09/03/10
AMtec Solar has applied its 25 years of experience in the Semiconductor, HVAC, Pharmaceutical, Alternative Energy, and Industrial Control markets to the solar industry. The produce solar combiner boxes, re-combiner boxes, tracker panels, MET stations and DAS boxes for some of the biggest names in the solar industry.

More Articles

Wireless Technology for a Secure Smart Grid
09/13/10
As the need for reliable, real-time data communication in mission-critical SCADA systems continues to increase for monitoring and control distribution automation as part of the "Smart Grid," electric power utilities are looking for new and better ways to improve their communication infrastructure, making it more reliable and secure.

Case Study-The Town of Hopkinton
09/13/10
The Town of Hopkinton became the first town in Massachusetts to install solar panels on multiple municipal buildings. The 1,832 solar panel installation, completed by Borrego Solar Systems, Inc., sits atop Hopkinton's High School, Middle School, Police Station, and Fire Department and helped them satisfy the need to compile energy use from all municipal buildings and pledge to have them reduce energy consumption by 20 percent.

Residential Geothermal Install Case Study
09/13/10
Given the rural location of Peter's Durksen's 25-year-old, 1,800 square foot bungalow, he didn't have access to natural gas and was tired of paying the rising costs for fuel oil to power his forced air oil-fired furnace and hot water tank.

Is Ontario's Solar Sector Growing too Fast ?
09/13/10
What Solar Energy Developers Need to Know

Solar Pricing At Historical Lows
09/13/10
Last January saw solar panel pricing hit historical lows worldwide. As a result and despite the economy, the solar photovoltaic industry is having a pretty good year both at the commercial and residential levels.

Case Study: Lockheed Martin Facility Roadways
09/03/10
Outdoor lighting systems for a main entrance roadway and the main loop road serving the facility Lockheed Martin, Lake Underhill Facility.

A Vision of the New Environmentalist
09/03/10
The new post-BP environmentalist, I predict, will stand taller than those from Earth Day and from Yale and Harvard. They will be more immediate and less technical. They will be pumped up on the steroids of Hollywood, mass media, and Twitter more than the schooling of MBAs. And they will attract massive audiences, with their green eyes and softer training on behalf of the Earth.

NEXT ISSUE - COMING IN DECEMBER 2010
OPEN FORUM - ALTERNATIVE ENERGY and TRANSPORTATION TOPICS
The idea of this eMagazine is to give those of you with some knowledge on the subjects of green building or alternate energy systems and technology a chance to share your knowledge and experience. To submit your article for the next issue all you need to do is send an email to news@altenergymag.com with a short description of what you'd like to write about.
Comments (0)
This article does not have any comments. Be the first to leave a comment below.
Post A Comment
You must be logged in before you can post a comment. Login now.