Biofuel investments take a leap forward as Sceptre Group Limited and Green Oil Plantations Ltd unite.
Can a biofuel investment project be sustainable, ethical and profitable, whilst not displacing much-needed food crops?

Sceptre Group Limited believes it can, with the launch of a major new biofuel investment project, in Cairns, Australia. It's partner Green Oil Plantations have 30 years of real world experience in the development of genetically superior planting material, best management practices
in plantations and biofuel production in over 100 countries.
As part of the global race to find a sustainable alternative fuel, the Gibraltar based ethical investment broker Sceptre are inviting UK-based investors into their latest biofuels project in Australia.
The climate in Australia is perfect for Millettia, and the Australian government is aiming to have 20% of their energy by renewable energy by 2020.
As well as providing clean green energy, the investment is sustainable too. One hectare of a Millettia biofuel plantation will sequestrate over 20 tons of CO2 every year, making it a truly green environmentally viable investment with up to 17% returns per annum for investors. This is done by way of a Land License Agreement, which provides investors an annual fixed income from the land you sublicense to Green Oil Plantations for the cultivation of Millettia.
There is a long-term fixed price off-take agreement with a number of local energy companies, offering a guaranteed revenue stream for Green Oil Plantations.
SCEPTRE's Managing Partner Ryan Mellor commented:
"The essence of this investment is that Green Oil Plantations have implemented levels of investor security unprecedented in this sector. The plantation and investors returns are fully insured against force majeure events through Zurich and the assets are protected through a denture against the freehold of the land and the assets of the company. This has been put in place to protect investor's capital in the unlikely event that Green Oil Plantations Ltd was to cease to exist."
For more information download the project brochure at:
http://www.sceptreinternational.com/index.php?action=page_display&PageID=104
Featured Product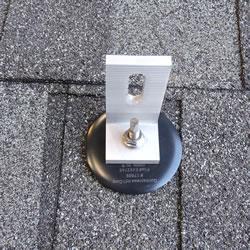 The QuickBOLT is THE affordable mounting solution for Asphalt Shingle Roofs. Not only is it the lowest cost system in the industry, it also maintains the fastest install time of any mounting system available. Unlike other Asphalt Mounting systems that require bulky flashing, the QuickBOLT uses a small EPDM washer and is 100% waterproof! Part # 17672