When you are looking out for the power alternatives you can simply go with the solar power and rain water harvesting. These are one of finest ways to replace the conventional power resources and substitute them with conventional counterparts.
United Kingdom. Aug 14, 2011. Today one of the major concerns is the environment protection and finding the alternatives to the energy resources. And among the alternative energy sources the solar energy has become the most convenient and efficient means that can fulfill the power supplies of our daily needs.
And if you are looking for some solar PV surrey you can simply contact us. We are the leaders in surrey that supply the eco friendly and very easy to install and use solar products. Not just the solar panels we also install the water harvesting surrey projects that allows you make maximum use of nature's blessings. This can considerably help you cut the water and electricity bills and there is easy finance available as well.
So if you are looking forward to go green with the eco friendly products range and use the natural and renewable sources of power. We supply the finest range of solar panels and rain water harvesting projects and devices. To get these installed of for a free quotation you can call us at or can log onto our website for more details
Featured Product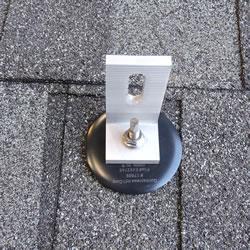 The QuickBOLT is THE affordable mounting solution for Asphalt Shingle Roofs. Not only is it the lowest cost system in the industry, it also maintains the fastest install time of any mounting system available. Unlike other Asphalt Mounting systems that require bulky flashing, the QuickBOLT uses a small EPDM washer and is 100% waterproof! Part # QBKit2