Prohibitive utility provider connection fees make living off-grid with alternative energy solutions an economically viable solution and a growing trend for rural residents.
Altumaxis Solar awarded 6th off-grid net-zero energy project in 2012, delivering unmatched value to rural residents of Central Texas. Off-grid energy systems harvest energy from natural resources such as the sun and wind, allowing independent operation from a utility grid. This form of alternative energy is very viable for rural residents as the cost to connect to a utility provider becomes increasingly prohibitive, and often exceeds the cost of an off-grid system.

"Our clients are rapidly shifting to total energy independence; while off-grid systems have higher up-front costs than traditional grid-tie solar energy systems, they provide unmatched economic value in rural areas such as Central Texas." said Shey Sabripour, CEO of Altumaxis Technologies. "Many of our clients choose to live off the grid completely and Altumaxis brings their vision to reality with innovative renewable energy solutions. Altumaxis is honored to be selected by our customers to provide high-efficiency alternative energy solutions to power their lives for many years into the future. Altumaxis delivers on our promise Intelligent energy, superb engineering, unwavering commitment to excellence, and outstanding customer service."
Featured Product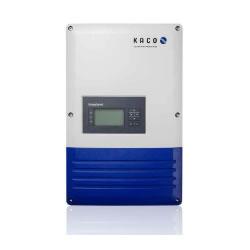 Small size, light weight, great features, best value! With a line-up of 1-phase transformerless units, KACO new energy will be inaugurating the new "blueplanet" solar PV inverter series. Newly designed and constructed from scratch, the blueplanet TL1 fulfil the highest requirements for optimum use in residential solar power plants.