ICP Global Technologies, (www.icpglobal.com) the world's leading manufacturer of solar power solutions, introduces the world's lightest, most flexible solar panel - the BatterySAVER FLEX - available in 5, 10 and 20 watt outputs.
The BatterySAVER FLEX' incorporates NASA and military technologies with non-breakable solar cells to create a lightweight, flexible and durable solar panel that can be installed anywhere. Its malleable construction and choice of mounting options are ideal for all types of boats and other marine applications, as well as for RVs, automobiles and camping.

BatterySAVER FLEX' panels are made up of extremely flexible and durable CIGS (Copper Indium Gallium Diselenide) solar cells, a material proven to be a very stable and long-lived, even when subjected to the rigors of extreme radiation in space. Thin as 10 sheets of paper, and just as flexible, the BatterySAVER FLEX rolls up neatly into its handy storage/carrying container when not in use.
The BatterySAVER FLEX' can not only be used as a solar battery charger but also as a direct power source for portable electrics such as GPSs, cellular phones, and laptop computers using the optional 12V power socket.
"The FLEX not only offers the very best in solar technology, but is also a huge step forward in terms of innovative packaging. These panels are so flexible that each of the 5, 10 and 20 watts configurations can be rolled up and merchandized in a reusable environmentally friendly bottle. We call it the Solar Panel in a Bottle." - Chris Warnock, Product Manager
About ICP Global Technologies
www.icpglobal.com
ICP Global Technologies Inc. develops, manufactures and markets leading advanced solar powered products for distributed residential, portable and mobile and regular channels consumer markets. The company's enabling technology converts raw power from the sun into high-quality power required by electronic and electrical equipment.
ICP Global's products are used every day for various applications: to provide power to cars, motorcycles, marine, recreational vehicles or heavy-duty trucks and also to supply backup power for homes and cottages.
ICP Global Technologies is a privately owned company and is headquartered in Montreal, Canada with global operations in North America, South America, Asia, Australia and Europe.
Featured Product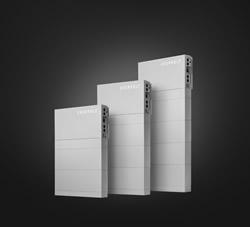 Panasonic's Total Home Energy System is built to deliver. The same battery technology we use to power the world's most advanced electric cars is now available to power your home. But it doesn't stop there. The all-in-one renewable energy system pairs Panasonic solar panels with Evervolt™ batteries to offer your customers a complete solar + storage solution, manufactured and warrantied by a company you know you can trust. In stock now.