This transaction provides clear evidence of the value of the assets in the Company's portfolio.
VANCOUVER, July 26, 2012 --Finavera Wind Energy Inc. ('Finavera Wind Energy' or the 'Company') (TSX-V: FVR) is pleased to announce it has signed a binding Purchase and Sale Agreement to sell the 77 megawatt ("MW") Wildmare Wind Energy Project for approximately $22,000,000 to Innergex Renewable Energy Inc. (TSX: INE) ("Innergex"). The Wildmare Wind Energy Project, located near the community of Chetwynd in north east British Columbia, was awarded a 25 year power purchase agreement with B.C. Hydro and is at an advanced stage of permitting. The purchase price of this asset will be approximately $22.0 million, subject to adjustments based on the realization of certain events and milestones. The transaction is subject to satisfaction or waiver of customary conditions precedent for transactions of this nature.

Finavera Wind Energy CEO Jason Bak said, "We are extremely pleased to sign this agreement with Innergex for the sale of the Wildmare Wind Energy Project. This transaction illustrates the significant asset value Finavera has created for shareholders and provides a strong return on our investment in the development of wind energy for British Columbia. This transaction creates a stable platform for long term growth and allows Finavera to recycle capital and fund the ongoing development of its remaining portfolio of projects."
This transaction provides clear evidence of the value of the assets in the Company's portfolio. The value of this single transaction is a multiple of Finavera's current market capitalization which is in addition to a net 234.5 MW of further wind projects under development. This sale was undertaken as part of a larger strategic plan to ensure the Company has a strong balance sheet, a strong project portfolio, and a strong development team to optimize on the value of its wind project pipeline.
Finavera's business model involves capturing the significant value uplift during the development phase and then determining the optimum path of asset finance, construction and operation versus asset sale once the project reaches an advanced stage of permitting. This transaction validates that business model and allows Finavera to replicate the success of the Wildmare project across our entire British Columbia portfolio which includes the 47 MW Tumbler Ridge Wind Energy Project, the 117 MW Meikle Wind Energy Project, and the 60 MW Bullmoose Wind Energy Project. Combined with a further €7,140,000 (approximately $8,800,000) due at the end of 2013 from Finavera's partnership with SSE plc on the 105 MW Cloosh Valley Wind Project in Ireland, we will be in a strong position to develop the rest of our portfolio.
The transaction close is expected to occur within 60 days, although both parties will work diligently to accelerate that timeline. During the closing period, Finavera and Innergex will work together to advance the project in the Environmental Assessment process and to continue consultation with Finavera's First Nation partners. The acquisition is subject to the completion of customary closing conditions including the receipt of all regulatory and TSX Venture Exchange approvals. The acquisition has received approval of the Board of Directors of Finavera and the Board of Directors of Innergex.
About Finavera Wind Energy Inc. (www.finavera.com) Finavera Wind Energy is a wind energy development company focused on developing, constructing, and operating wind farms in North America and Ireland. Our mission is to create and operate a viable renewable energy business while protecting and enhancing the physical and social environment. In British Columbia, Canada, projects totaling 301 MW have been awarded 25 year Electricity Purchase Agreements. In Ireland, the Company has signed a co-development agreement with Scottish and Southern Renewables for the 105MW Cloosh Valley Wind Project. Data collection and environmental studies have been continuing at a number of prospective sites in Canada and the United States.
Featured Product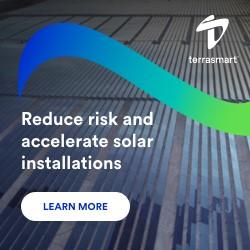 We push the limits in renewable energy, focusing on innovation to drive progress. Pioneering new solutions and ground-breaking technology, and smarter ways of working to make progress for our clients and the industry.