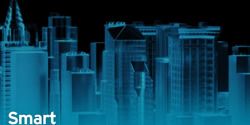 The latest in control technology, sustainable natural resources and alternative energy methods, combine to deliver a smart building, which makes for a comfortable environment for the occupants while saving our over-taxed energy grid.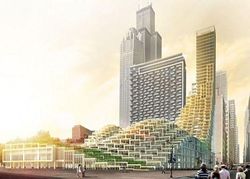 Concrete or wood skyscrapers? Wood, you ask? Can you even build tall buildings out of wood? There has been a movement for wood-based, eco-friendly architecture for years. Some architects believe that when harvested responsibly, wood is one of the best materials architects and engineers have for reducing greenhouse gas emissions and storing carbon in our buildings.
Records 1 to 2 of 2
Featured Product
Solar FlexRack TDP™ Turnkey Trackers are the next generation, single-axis solar tracker solution, complete with comprehensive services and support. What sets this tracking solution apart is its updated tracking technology bundled with a full suite of best-in-class project services and support for commercial and utility-scale solar customers. The TDP Turnkey Tracker offers the lowest total cost solution by providing the only tracker in the industry that includes full design, installation, commissioning, and support services bundled in one contract. Solar FlexRack's TDP Solar Tracker solution is supported by an in-house team of experts that includes mechanical, structural, civil, electrical and geotechnical engineers and geologists. To learn more about Solar FlexRack's TDP Turnkey Tracker, one of the most cost-effective and comprehensive tracker solutions available, please visit: http://solarflexrack.com/products/tracker.