Solar Powered Afterlife
Santa Coloma de Gramenet, a gritty, working-class town outside Barcelona, has placed a sea of solar panels atop mausoleums at its cemetery, transforming a place of perpetual rest into one buzzing with renewable energy. The power the 462 panels produces -- equivalent to the yearly use by 60 homes -- flows into the local energy grid for normal consumption and is one community's odd nod to the fight against global warming. The community's leaders hope to erect more panels and triple the electricity output. Before this, the town had four other solar parks -- atop buildings and such -- but the cemetery is by far the biggest. Read more here.
Comments (0)
This post does not have any comments. Be the first to leave a comment below.
---
Post A Comment
You must be logged in before you can post a comment. Login now.
Featured Product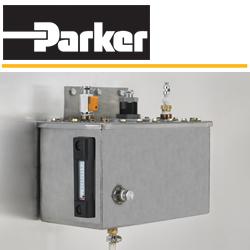 Parker grid tie inverters and power conversion systems are used in numerous applications, including renewable energy harvesting and energy storage. In addition to high efficiency and proven reliability, Parker offers some features unique to the industry, such as the two-phase evaporative cooling system used in the 890GT-B and 890GT-S series. The inherent efficiencies of this refrigerant-based technology enable up to twice the power density or up to 40% higher throughput compared to conventional air cooling. Modular inverter design enables replacement of critical power components in-field, with minimal downtime.