Manufacturing

Marketing Partner
---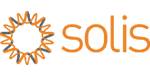 Solis
Ginlong's cost-effective solutions for residential, commercial, and utility-scale users deliver value at every level of the solar supply chain, engaging both homeowners and businesses, as well as power producers and renewable energy investors across the globe. Presented under the Solis brand, the company's solar inverter product line uses innovative string technology to deliver first-class reliability, validated under the most stringent international certifications. Combining a global supply chain with world-class R&D and manufacturing capabilities, Ginlong optimizes its Solis inverters for each regional market, servicing and supporting its customers with its team of local experts.
---
Mailing Address:
565 Metro Pl. S. Suite 3214
Dublin, OH 43017
United States of America
Tel: 866 438 8408
Fax:
Email: ussales@solisinverters.com
Website: https://www.ginlong.com/us
Company Category: Solar & Wind
Geographic Region: USA - North East
Company Sector: Manufacturing
Keywords: inverters, pv, bos
Partner Status: Marketing Partner
---
Products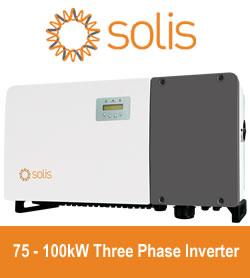 Solis75kW - 100kW series high-power string inverters are widely used in industrial and commercial rooftops. Solis's new three-phase string inverter is the first choice for industrial and commercial photovoltaics. 75-100kW three phase series string inverter have Maximum 28 strings input, support "Y" type connection in DC side. Maximum string input current 13A, support bifacial modules access.Supports anti-PID function to improve system efficiency.
---
Articles
In PV systems, it is recommended to use copper core AC cables. If you need to use aluminum wires, pay attention to the transition method when connecting aluminum cables to copper wires or equipment with copper terminals.
---
White Papers
This Company does not currently have any White Papers
---
Press Releases
''As a world-renowned solar inverter manufacturer, Solis knows that the development of technology and maintaining a competitive edge is closely linked to talent,'' said Lucy Lu, Assistant General Manager and Marketing Director of Ginlong Technologies (Solis).
Ginlong Technologies, maker of Solis inverters, launches the latest edition of its energy storage hybrid. The Solis-HVES (High Voltage Energy Storage) string technology will be rolled out to homeowners in Italy, UK, Germany, the Netherlands, Poland, Sweden, South Africa and Australia this month. The Solis hybrid has one of the highest conversion efficiencies on the market (98.4%) - helping residential customers get more out of their solar-plus-storage systems.
String inverter leader builds new factory to meet global demand for solar
---