Bulletin from "The Hydrogen & Fuel Cell Letter"
Swiss Foundation Buys Sulzer's Hexis SOFC Division, Assuring Survival

WINTERTHUR, SWITZERLAND, December 23 - There is a Santa Claus after all, even for unlucky fuel cell developers:
Just before Christmas, an unidentified Swiss foundation stepped up to the plate and bought Sulzer Corp.'s solid oxide fuel cell division Hexis that had been destined for shut down in early 2006 (H&FCL Oct. 05).
According to reports earlier today by the Swiss news agency Schweizerische Depeschen Agentur (SDA) and the online version of Agence France-Presse AFX News, the unnamed mystery purchaser has agreed to to underwrite the fuel cell division for at least one year. SDA quoted Sulzer spokesman Cordin Camenzind as saying that this guarantees "continuation of fuel cell development in the same location."
Sulzer wouldn't release financial details or the purchase price of the division on which Sulzer has spent Sw. Francs 12-16 million ($9.2-12.2 million) annually, according to SDA. "Undoubtedly money will change hands," Camenzind was quoted as saying. "We've sold Hexis, we've not given it away."
Twelve of the original 53 employees that had been let go about two months ago are now continuing to work on fuel cells. Most of the others had found jobs elsewhere, according to the reports.
(If warranted, a more detailed article will be in the upcoming January 2006 issue of "The Hydrogen &Fuel Cell Letter).
Featured Product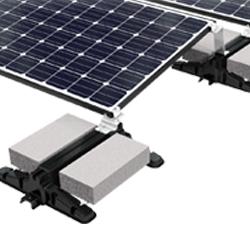 The Power Rail™ Commercial Mounting System is designed with the professional PV solar installer in mind. Both the XD/UD and LD/MD rails feature single tool assembly with the revolutionary patented RAD™ Lock-in-Place bolt for fast and secure module clamping. The high strength marine-grade aluminum rails include an integral wiring channel for securing cables and providing a professional finish.