A new version of the DTC-D solar differential temperature controller is available. It is configured as an electrical panel cover and mounts in a 4X4 electric box. This model offers an attractive option suitable for monitoring and control of PV powered solar thermal pumps.
Available in December 2010, a new model of the DTC-D solar differential temperature controller will be available in an electric box cover version to fit in a 4X4 electric utility box (not a duplex switch box). This will allow for attractive and unobtrusive installation in the living space of residences, while the wires can be run through conduit to the solar utility room.

The DTC-D is designed specifically for PV powered collector circulation pumps used in solar heating systems. This digital controller includes an internal battery backup that allows the controller to continue to display current temperatures and record and max/min temperatures in the absence of solar power for several days. The controller's backlight makes it easy to read in dark utility rooms. Features include max temperature shut off, with optional over temperature audible alarm. Freeze alarm with optional freeze pumping for systems that operate from batteries. Resettable max/min display of recent temperature extremes. Front panel controls allow easy changes to settings and manual override of pump to on, off and auto modes.
Featured Product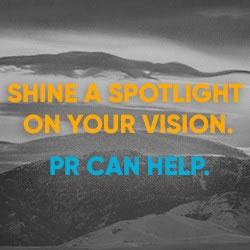 FischTank Marketing and Public Relations provides communications and marketing services to both start-up and established renewable energy companies. We provide media relations, content writing, digital/social media, and other marketing support to companies working in sectors spanning solar, LED lighting, energy storage, hydrogen, battery development and manufacturing, alternative fuels, and more. Our clients have been featured in top tier media including print, online and broadcast.