ABUJA, NIGERIA -- Mathesis Consulting has announced today that, Nigeria Alternative Energy Expo has changed the date of the 2011 Expo, to be held at the Yardua Conference Centre, Wuse, Abuja, Nigeria. The expo will now be held on October 17 - 19, 2011.
ABUJA, NIGERIA -- Mathesis Consulting has announced today that, Nigeria Alternative Energy Expo has changed the date of the 2011 Expo, to be held at the Yardua Conference Centre, Wuse, Abuja, Nigeria. The expo will now be held on October 17 - 19, 2011.

"There are a few reasons we decided to shift the date," according to Emeka Offor, Business Development Director Mathesis Consulting, Organizers of the Nigeria Alternative Energy Expo 2011. "Most importantly, due to transition to new government and changes of some cabinet members, we have decided to be allowed some time to ensure smooth take off in the new administration".
''We also had tremendous support from the relevant Governments, which are willing to create enabling policy and regulatory environments, and expect to roll out the Renewable Energy projects in several locations in the Country, '' he stated. The new administration is keen on delivering power to Nigerians. Climate change will see agricultural production in Africa halve over the next few years as the continent falls victim to major environmental disruption. This will be aggravated by the estimation that the majority of greenhouse gas emissions (GHG) will come from developing countries, including that of Africa, according to the 'Energizing Development in a Changing Climate' magazine by the World Business Council for Sustainable Development (WBCSD). The publication also estimates that the rising energy demand will come from developing countries where this will increase to 40% by 2030. As a result, GHG will increase from the existing 39% to 52% by 2030. Our lists of partners are tremendously increasing as Renewable Energy & Energy Efficiency Partnership; African Renewable Energy Alliance; Energy commission of Nigeria; Ministry of Environment; and Ministry of Power are now partnering with us. Now is the time for Nigeria and the world to rely on renewable energy, join us and make this huge success.
Mathesis Consulting has announced its commitment to organizing an exposition to give an insight into the reformation roadmap the Nigerian Power sector is going through and the opportunity for Green Energy Solutions and promise to host a completely carbon neutral Expo.
One of the major challenges facing Nigeria (with a population of over 150 million) is energy generation and distribution. Since March 2005, with the establishment of the Electric Power Sector Reform Act by the National Assembly, the vision of the power sector reform has been to stimulate adequate levels of investment in the power sector, which the Central Bank of Nigeria (CBN) put at $10 billion per annum, and improve the quality of management. The Federal Government has stressed the need to return to the task of pursuing the fundamental changes to the ownership, control and regulation of the sector. In August 2010, Dr. Goodluck Jonathan, the President of the Federal Republic of Nigeria expressed his commitment to building a solid energy sector: "Our commitment is to bring an end to our nation's stunted growth and usher in the fresh air of prosperity by pursuing a new era of sector-wide reform which is driven by improved service delivery to every class of customers in the Nigerian electricity sector".
Amongst other numerous benefits, NAEE 2011 will provide the participants and exhibitors with the opportunity of networking with more than 200 senior level energy sector experts and decision-makers; visiting over 100 leading energy suppliers, from Europe, Asia and the US - showcasing the latest technologies, equipment and services; establishing a remarkable presence in the Nigerian market; and sourcing of local business agents and partners.
About Mathesis Consulting
The Mathesis Consulting was founded in 2000, initially, specializing in the organization of national and international conferences; the company has since transferred its considerable skills to the management of standalone exhibitions, award programmes and corporate events. With more than 10 years' experience in the industry, Mathesis Consulting is one of London's most well-established and reputable conference management companies.
Admission:
Admission to the Exhibition is free.
Registration details:
All visitors must register on arrival at the venue. Registration cards must be obtained and completed before one can gain entry into the venue. Invitation cards may be obtained from the Organizers Office at the Exhibition arena. Admission badges will be issued and must be worn at all time in the venue for security reasons. Subsequent entries can be made without further registration provided that the assigned badges are worn.
Registration :
Early registration before the 1st of August 2011 will guarantee you a discount 5% so don't wait Register Now!!
http://www.nigeriaalternativeenergyexpo.org/registration.html
Media contact
Douglas Duncan
Telephone: +44 203 239 6611
EMail:media@nigeriaalternativeenergyexpo.org
Suite 211 & 212
Lozumba complex Area 10
Garki, Abuja
Nigeria
Telephone: +234 9 480 6271
+234 803 703 5439
E: info@nigeriaalternativeenergyexpo.org
Featured Product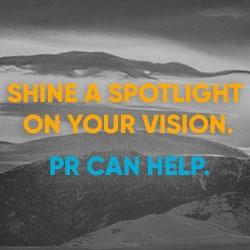 FischTank Marketing and Public Relations provides communications and marketing services to both start-up and established renewable energy companies. We provide media relations, content writing, digital/social media, and other marketing support to companies working in sectors spanning solar, LED lighting, energy storage, hydrogen, battery development and manufacturing, alternative fuels, and more. Our clients have been featured in top tier media including print, online and broadcast.