Targray Technology International announces that it has been appointed as the global distributor of Giga Solar Materials Corp.'s new Back Surface Aluminum Paste.
Montreal, Quebec, Canada, December 5th, 2011—Targray Technology International announces that it has been appointed as the global distributor of Giga Solar Materials Corp.'s new Back Surface Aluminum Paste. With the signing of this long-term agreement—which spans across Europe, North America and India—Targray now offers a back side aluminum paste that provides a uniform, high quality back surface field (BSF) for mono and multi-crystalline silicon solar cells.

"New low bowing aluminum pastes are necessary to enable cell manufacturers to save costs and move to thinner silicon wafers while maintaining low cell breakage rates," said Patrick Boutard, Product Manager at Targray. "Cell manufacturers are under constant pressure for efficiency gains to drive down their cost per watt. We have seen repeatedly that Giga Solar's new aluminum paste is the right material to enable these efficiencies and we're very excited to bring this excellent product to market."
Giga Solar's back side aluminum paste provides an excellent back surface field for mono and multi-crystalline silicon solar cells. The paste is designed for excellent efficiency, low bowing, high material compatibility, better adhesion strength and wide process window.
"Targray's strong footprint across Europe, North America, and India makes them the ideal partner for Giga Solar," said Cafer Huang, President, Giga Solar Materials Corp. "They have a world-renowned reputation for the cost-effective, best-in-class PV materials they supply to solar cell manufacturer markets, and consequently they were the natural choice for the launch of our new aluminum paste in these very important markets."
About Giga Solar Materials Corp.
GSMC is an R&D-focused, product quality, and image-oriented company. GSMC is the largest aluminum paste supplier in Taiwan, with more than 80% of its market share. In addition, GSMC holds 30% market share in China, as well as globally, and ranks within the top 3 aluminum paste suppliers worldwide. When it comes to business model innovation, GSMC, unlike any others, positions itself as a "Design-in house of paste formulation" and a "Customer service-oriented supplier with integrated manufacturing processes". From the customized formulation of pastes, on-site customer service, to the investments of testing instruments and manufacturing equipment for downstream customers, GSMC differentiates itself with a unique offering that surpasses major international competitors. For more information about GSMC, contact the company at 1F, No.3, Kung Yeh First Rd., Hsinchu Industrial Park, Hsinchu, Taiwan, R.O.C., tel::+886-3-5985510, fax:+886-3-5972591, email: sales@gigasolar.com.tw or visit the website at www.gigasolar.com.tw
About Targray Technology International, Inc.
Founded in 1989, Targray Technology is a leading worldwide supplier of solar silicon and advanced materials and consumables to the Solar Industry. Targray offers a full-line of Photovoltaic materials and focused solutions which enable solar cell and module manufacturers to maximize their cell and module quality and reliability, while significantly lowering their manufacturing cost per watt. The Company works with several global partners to bring to market materials including Polysilicon, Solar Wafers and Cells, Broken Solar Cells, Silver Paste, Sputtering Targets, Silicone Sealants, Adhesives and Potting Agents, Tabbing Ribbon, Encapsulant, Aluminum paste, Junction boxes and more. Targray is a global company with operations and customers in over 50 countries throughout Asia, Europe and the Americas. For more information about Targray, contact the company at 18105 Trans-Canada, Kirkland, Qc, Canada, H9J 3Z4, tel: (514) 695-8095, fax: (514) 695-0593, email: info@targray.com, or visit the company website at www.targray.com.
Targray Media Contact:
Derbhla Dunne
Marketing Communications Manager
t. +1-514-695-8095
f. +1-514-695-0593
marketing@targray.com
Featured Product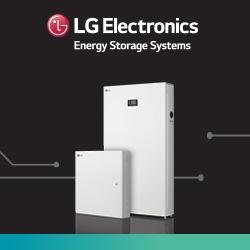 LG Solar is transforming today's solar landscape, offering precision-manufactured and high-efficiency solar panels for homeowners who demand high performance, reliability and consistently strong energy yield from a brand they can trust. LG modules feature outstanding durability, appealing aesthetics and high-efficiency technology, backed by a limited 25-year product, performance and labor (up to $450) warranty. Homeowners who purchase LG Solar modules know they're protected by a diversified global brand.