India's largest exhibition and conference for the solar industry, INTERSOLAR INDIA 2012 to open its doors once again in November.
Mumbai, India: The international so¬lar industry will convene for the fourth time at Intersolar India 2012. From November 6 – 8, 2012, Bombay Exhibition Centre in Mumbai (BEC), India will shine exclusively on solar power. With over 350 exhibitors expected to present their latest products and services in the photovoltaic's and solar thermal technologies field along with trade visitors, the 20,000 square meters of space will witness exhibitor numbers that are forecasted to rise significantly by over 30% in 2012, building on previous success.

The exhibition will once again be accompanied by the Intersolar India Confer¬ence. From November 5–7, 2012, over 700 industry experts are convening at the Leela Kempinski Hotel in Mumbai and the Bombay Exhibition Centre (BEC) to discuss the latest developments across international solar markets.
Intersolar India is already entering its fourth year in 2012. India's leading exhibition for the solar industry covers the latest trends and technological developments in photovoltaic's and solar thermal technologies. From November 6–8, 2012, over 10,000 trade visitors are expected to attend the event in hall 1 of the Bombay Exhibition Centre (BEC) in Mumbai, India. Under the motto "Connect¬ing Solar Business", this industry platform helps demonstrate technological potential and strength¬en the business network at an international and local level.
Record investment in grid¬-connected solar projects
The Indian government launched the National Solar Mission initiative as early as 2010, laying the foundations for a springboard into a new solar era in India. Today, the Indian solar market is expe-riencing significantly dynamic growth, captivating both the international industry and investors. According to information from the news agency Bloomberg L.P. Energy Finance in New York, India has seen investments in grid connected solar projects increase sevenfold, from US$600 million in 2009 to US$4.2 billion in 2011.
Other recent forecasts also anticipate a further sharp upturn in the Indian solar market. According to the study from the GTM Research Inc., Cambridge, Massachusetts (USA) entitled "The India Solar Market: Strategy, Players and Opportunities", India is expected to install solar installations with a peak output of nine gigawatts (GW) by 2016. The sustainability study "Solar industry: Sur¬vival of the fittest in a fiercely competitive marketplace" by the Sarasin AG bank ranks India among the world's booming PV markets, with the Indian government ultimately aiming to increase in¬stalled solar capacity to 20 GW by 2022. The government plan offers excellent opportunities not only for the Indian and global solar industry but also for transnational cooperation. Intersolar India 2012 provides the ideal platform for networking among market players and supports the govern¬ment in achieving its goals.
Growing international diversity and new joint booths
Thanks to positive market growth, an increasing number of international solar companies are launching into the Indian market, working closely with developers and system integrators in the country. The increasing international presence in the market is also shown in the new joint booths from Spain and Germany that are for the first time giving interested companies new opportunities to enter the market in 2012.
The Spanish joint booth is organized by SOLARTYS, the Spanish Association for the Internationali-zation and Innovation of Solar Companies, with support from the Spanish Institute of Foreign Trade (ICEX). The German solar industry will also be represented as part of the "Renewable Energies Export Initiative" special program at the joint booth organized by the Federal Ministry of Economics and Technology at the exhibition. This information booth not only features various companies but also unveils the content and central ideas of the special program using topic banners and interac¬tive exhibits.
Intersolar India Conference
From November 5–7, 2012, over 700 industry experts are convening at the Intersolar India Con-ference to discuss and pursue exhibition topics. Around 100 speakers will shine a light on policy and technological advances within the Indian and international solar industry. The conference is taking place in the Leela Kempinski Hotel and the Bombay Exhibition Centre, Mumbai and, this year, covers topics such as trends across the Indian and global photovoltaic's market, develop¬ments in the Indian solar thermal market, electrification of off¬ grid areas, as well as general topics on finance and project management.
Intersolar India 2012 takes place at the Bombay Exhibition Centre in Mumbai from November 6–8.
For further information, please visit www.intersolar.in
About Intersolar
With over 3,500 exhibitors and 120,000 visitors spanning three continents, Intersolar is the world's leading exhibition series for the solar industry.
Intersolar India is India's largest exhibition and conference for the solar industry and, as a leading industry platform, focuses on photovoltaic's and solar thermal technology. In 2011, 264 companies from 18 countries attended the exhibition. Intersolar India supports the development of the Indian solar market and promotes cooperation between key players from industry, commerce, service providers and politics.
Intersolar's storied history of international exhibitions and conferences spans over 20 years. Taking place in addition to Intersolar India in Mumbai are Intersolar North America in San Francisco and Intersolar China in Beijing, launched in December 2011. The world's largest exhibition for the solar industry is Intersolar Europe in Munich.
Contact
In India: Mr. Brijesh Nair, MMI India Pvt. Ltd., India Tel.: +91 22 4255 4707, brijesh.nair@mmi-india.in
Outside India: Ms. Kristin A. Steffen, Solar Promotion International GmbH, Germany Tel.: +49 7231 58598¬212, steffen@intersolar.in
Featured Product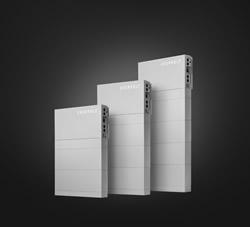 Offer homeowners best-in-class solar and energy storage in one money-saving bundle. Panasonic's new EverVoltâ"¢ Series modules come in 350W, 360W, 370W & 380W models and work seamlessly with their EverVolt battery storage - all warrantied by one of America's most trusted brands.