Blue Sky Energy Revolutionizes the Off-Grid Solar Industry
For Immediate Release: August 1, 2012

Contact: Liz Oh 415-346-9091 liz@solarmarketinggroup.com
SAN DIEGO (August 1, 2012) – Today Blue Sky Energy announces the release of their feature-rich, entry-level Sun Charger 30 (SC30) solar charge controller that packs new benefits into a traditional solar charge controller at a more competitive price point. Made in America (the U.S. and Mexico), Blue Sky Energy's 12-volt, 30-amp SC30 features a three-stage charge control, fully user-adjustable digital set points, a manual or automatic equalize function, a solar charge amp-hour counter, and an automatic night time dimming display. In addition, the high-performing SC30 meets rigorous standards for durability and reliability and offers a five-year warranty compared with the standard one-year warranty offered by other manufacturers.
Sun Charge Controller 30
The SC30 solar charge controllers regulate the transmission of power from solar panel to battery safely and efficiently to promote the longevity of the battery and the entire off-grid solar system, supporting up to 450 watts of 12 volt solar panels.
• Three-stage charge control: The SC30's sophisticated three-stage PWM charging algorithm matches the output of the charger with the battery during the charging process.
• Advanced fully user-adjustable digital set points
• Manual or automatic equalization: This added SC30 function periodically conditions the battery to improve battery performance.
• Solar charge amp-hour counter: The SC30 comes enabled with a tracking function to monitor the amount of amp-hours delivered to the battery.
• Five-year limited warranty
"We are excited to offer the latest generation of solar charge controllers that combine integrity and resiliency with value and fill a pressing need for both our customers and the market," said Melanie Cullen, VP of Marketing and Operations at Blue Sky Energy.
The SC30 will be available in late August from wholesale distributors including Cascade Mountain, SunWize, Hitney Solar, the Alternative Energy Store, and AEE Solar. Visit Blue Sky Energy, Inc. at Solar Power International in Orlando, Florida on September 10-13, 2012 where the new SC30 product will be on display at booth # 3357, Hall B.
About Blue Sky Energy, Inc.
Blue Sky Energy is the trusted, off-grid solar solutions provider with manufacturing operations in the U.S. They offer the largest collection of small, Military Standard-certified MPPT charge controllers, pairing dynamic solutions with unsurpassed quality and reliability. Fourteen years after introducing the first MPPT product to the clean energy community, Blue Sky Energy maintains its commitment to excellence in personalized customer service, philanthropy, and international relations with distribution to over 33 countries worldwide.
Featured Product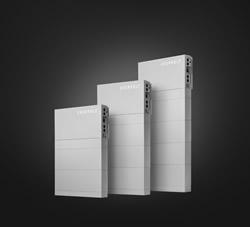 Offer homeowners best-in-class solar and energy storage in one money-saving bundle. Panasonic's new EverVoltâ"¢ Series modules come in 350W, 360W, 370W & 380W models and work seamlessly with their EverVolt battery storage - all warrantied by one of America's most trusted brands.