CSP Today is proud to announce the finalists in each of the categories of the CSP Today International Awards 2012. Abengoa, Acciona, Flabeg, Grupo Ibereolica and Hawe Hydraulik are among the selected companies.
With thousands of online votes, the Concentrated Solar Thermal industry has selected its favourites to win the highly priced CSP Today Awards Sevilla 2012. The ceremony has been organized by CSP Today in conjunction with the 6th Concentrated Solar Power Summit Europe (CSP Today Sevilla 2012) and will take place on 12th of November.

All the finalists will be assessed by the panel of judges of the CSP Today Awards who are long term industry experts: Valeriano Ruiz from CTAER, Luis Crespo from ESTELA, Avraham Brenmiller from Brenmiller Energy, Eduardo Zarza from CIEMAT, Manuel Blanco from CENER and Manuel Silva from the University of Sevilla.
The finalist companies are:
1. CSP Technology and Supplier Award
• Clique Solar
• Hawe Hydraulik
• Sika
2. CSP Engineering Performance Award
• Abengoa
• Acciona
• Flabeg
3. CSP Dispatchability Solution Award
• Fabbrica Energie Rinnovabili Alternative
• Grupo Ibereolica
• Torresol Energy
4. New for 2012: Emerging Market Achievement Award
• Abengoa
• Grupo Ibereolica
• Beijing Tianruixing Solar thermal Technology
• Ma'an Development Area MDA
5. New for 2012: Industry Choice Award (voted by attendees on the night of the awards)
• Abengoa
• Acciona
• Supconsolar
• Torresol Energy
To attend the CSP Today Awards and vote for the Industry Choice Award, you must be attending the summit in Sevilla. To find out more information on the event or the Award Ceremony please visit www.csptoday.com/csp or contact Laura Hernandez at laura@csptoday.com
About CSP Today
CSP Today is the leading business intelligence, news and events company focused exclusively on the concentrated solar thermal power industry. For more information please visit www.csptoday.com
Featured Product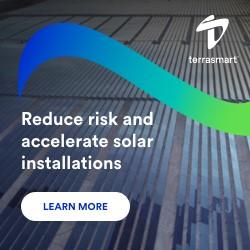 We push the limits in renewable energy, focusing on innovation to drive progress. Pioneering new solutions and ground-breaking technology, and smarter ways of working to make progress for our clients and the industry.