Increased Financing Options Encourages Wider Adoption of Clean Solar Energy
ROSEVILLE, Calif.--Paramount Solar, one of California's leading residential solar companies, has partnered with Clean Power Finance to provide an expanded portfolio of affordable financing options that make solar attainable for more customers. In addition to the competitive finance products available through its marketplace, Clean Power Finance also provides popular solar sales software, and its online solar sales management platform will allow Paramount Solar to sell, quote, and design residential solar systems for consumers efficiently, maximizing the customer's time and money.

Residential solar power has seen substantial growth in the past few years because of the access to lending products like purchase power agreements and leases that make solar an affordable option for the mass market. This partnership with Clean Power Finance has already impacted many Paramount Solar customers who are taking advantage of savings from their solar systems.
"Going solar just makes sense. The financing made it incredibly affordable and my return will be well over 15 percent – where can you find a return on investment like that right now?" said Paramount Solar customer, John Gage, of Sacramento. "And seeing the meter actually spin backward is great because that just means even more money in my pocket for the excess energy the panels produce. I tell all of my friends to call Paramount Solar because it's a simple process and an easy way to save money every month."
"The growth of residential solar financing has made solar a good economic investment," said Robert Prigge, CCO of Clean Power Finance. "We are committed to promoting the mass-market adoption of residential solar, and partnerships with industry-leading companies like Paramount Solar enable us to bring clean, economical solar energy to more Americans than ever before."
"The residential solar business is booming and customers are getting excited about saving money and taking control of their energy production, while doing something great for the environment," says Hayes Barnard, CEO of Paramount Solar. "The affordable financing options provided by Clean Power Finance are vital to the growth of this industry and make it possible to bring clean, green energy to the mass market."
Paramount Solar customers in California and Arizona are currently taking advantage of Clean Power Finance's financing options, and the company plans to expand to additional states in 2012. For more information about Paramount Solar, visit www.paramountsolar.com
Featured Product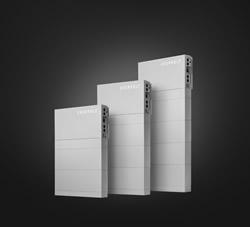 Renewable energy stored in an EVERVOLT home battery system is the perfect backup plan against an uncertain utility grid and weather events. Run key appliances longer and live life when the unexpected happens. EVERVOLT battery storage systems are covered by a complete 12-year warranty from Panasonic.