Advanced Biofuels Markets 2012 Offers One Stop Shop For Market Insights Attendees get first looks at new technologies, product updates and forecasts for 2013
(October 17, 2012) SAN FRANCISCO – For three days, the biofuel industry's top CEOs and hundreds of stakeholders gather for the 3rd Annual Advanced Biofuels Markets Congress & Exhibition (www.advancedbiofuelsmarkets.com) to network, share news, insights and market insights for 2013 and beyond. The conference takes place October 29-31, 2012 at the Parc 55 Wyndham hotel in San Francisco.

The annual event is a partnership between the leader in global biofuels conferences and business intelligence, Green Power Conferences, and the world's most widely read biofuels daily, Biofuels Digest which ensures that the content will be fresh, the attendees will be senior level and the information and insights actionable.
"With less than two weeks to go, we've already confirmed more than 400 leaders from across the biofuels value chain," said Claire Poole, Head of Biofuels at Green Power Conferences and co-organizer of Advanced Biofuels Markets. "For anyone operating in the biofuels ecosystem, this event is an incredible opportunity to meet with the leaders moving the industry forward. Seventy percent of these confirmed attendees haven't joined us before, which indicates how the industry is growing."
Featured speakers include industry CEOs Patrick R. Gruber – Gevo, James C. Collins – DuPont Industrial Biosciences, Fred Cannon – KiOR, Guido Ghisolfi – Beta Renwables, Jonathan Wolfson – Solazyme, William Roe - Coskata, Jim Macias – Fulcrum BioEnergy, Tom Van Aken – Avantium, Ed Dineen – LS9, Daphne Preuss – Chromatin, , John Nicols – Codexis, Jennifer Holmgren – LanzaTech, Jim Imbler – ZeaChem, Tom Buis – Growth Energy, and government representatives Sarah Bittleman – USDA, Valerie Reed – US DoE Biomass Program and Chris Tindal – US Navy.
In addition to discussions on policy, including the future of the Renewable Fuel Standard (RFS), sessions at the Advanced Biofuels Markets 2012 cover the most pressing topics facing the industry including brand new coverage of opportunities in the biobased markets, a global market update and closer look at the Defense Production Act, as well as fresh perspectives on the stalwart key drivers of the advanced biofuels industry; policy, finance, technology, feedstock and partnerships.
"Each week we see new developments in discovery, commercialization and partnerships," said Jim Lane, Publisher & Editor of Biofuels Digest, co-organizer of the conference. "Bringing together the leaders of the bio-based economy at Advanced Biofuels Markets, means we can obtain a bird's eye view of how the pieces fit together and start to understand what we can expect in the coming year."
More information on the conference, agenda, speakers and sponsors can be found at: www.advancedbiofuelsmarkets.com, by following @wbmnews (www.twitter.com/wbmnews) and using #ABM12 on Twitter, and by joining the Advanced Biofuels Markets LinkedIn Group (http://www.linkedin.com/groups/Advanced-Biofuels-Markets-4445414/about).
About Green Power Conferences
Green Power Conferences is the market leader in renewable energy conferences. Since 2003, over 22,000 delegates have attended more than 200 conferences, exhibitions, workshops and training courses providing strategic business intelligence to the renewable energy and sustainability industries. Green Power's expertise lies in producing high quality, interactive events that provide ample networking opportunities for delegates, sponsors and partners. They specialize in renewable energy and produce a broad portfolio of events for the wind, solar, biofuels, biomass, biogas, geothermal, ocean energy and climate finance markets. More information and a full list of current conferences is available at: www.greenpowerconferences.com.
Media Contact
John Williams
Scoville PR for Green Power Conferences
jwilliams@scovillepr.com +1 206 625 0075 x1
Melanie Botting
Marketing Manager – Bioenergy Series
Green Power Conferences
Melanie.botting@greenpowerconferences.com
Featured Product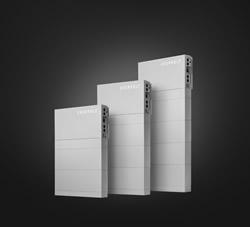 Offer homeowners best-in-class solar and energy storage in one money-saving bundle. Panasonic's new EverVolt™ Series modules come in 350W, 360W, 370W & 380W models and work seamlessly with their EverVolt battery storage - all warrantied by one of America's most trusted brands.