Exhibitors and organizers report positive outcome
Mumbai/Pforzheim/Freiburg, November 16, 2012: The fourth Intersolar India, India's largest exhibition and conference for the solar industry, drew to a close on November 8, 2012. 200 exhibitors from 17 countries presented their products, solutions and services in an exhibition space covering 20,000 square meters at the Bombay Exhibition Centre (BEC) in Mumbai. Fifty-four percent of the exhibitors in 2012 came from India, with 27% from Europe and 19% from across the rest of the globe. This year's top exhibitor countries were India, Germany, China, the U.S. and Spain, with a total of 7296 visitors attending Intersolar India. The accompanying Intersolar India Conference, which began the day prior to the exhibition on November 5 in the Leela Kempinski Hotel, Mumbai, also concluded on November 8 and welcomed 650 attendees. Throughout the four days of the conference, 100 speakers explored the latest industry topics surrounding technologies, markets and financing. In addition, the Intersolar AWARD for the category Solar Projects in India was presented for the first time in 2012. Further highlights of the Intersolar India 2012 Conference were the sessions entitled India's PV Market and Off-Grid PV Market India, as well as those focusing on project development and financing large-scale photovoltaic (PV) plants.

The Intersolar India Conference got underway on November 5, 2012 at the Leela Kempinski Hotel. The organizers were delighted to have such distinguished figures from India and around the world taking part in the opening panel discussion: The keynote speakers were Tarun Kapoor, Joint Secretary, Ministry of New and Renewable Energy (MNRE), India and Sunil Gupta, Global Head of Technology & CleanTech at Standard Chartered Bank, Singapore. In addition, Dr. Winfried Hoffmann, President, European Photovoltaic Industry Association (EPIA), Belgium, and Dr. Anil Kakodkar, Chairman Solar Energy Corporation of India & Solar Energy Research Advisory Council (JNNSM), India, were also among the opening speakers.
Intersolar India again showcased the entire solar industry value chain in 2012. In the breakdown of exhibitors, 86% specialized in photovoltaics, 3% exhibited products and services connected to solar thermal technologies and 11% brought solutions from both fields to Intersolar India.
Sunny outlook for the Indian solar market
The Indian solar market is currently undergoing sweeping developments. With high levels of insolation, an enormous population and steadily rising energy demands, India is one of the world's most attractive locations for solar energy. While, according to figures published by the Ministry for New and Renewable Energy (MNRE), India had a mere 10 megawatts (MW) of installed photovoltaic capacity in 2009, PV output is this year set to exceed the two gigawatt (GW) mark. "As the second phase of the National Solar Mission gets underway in 2013, the Indian PV market will grow even more rapidly in the future," says Tarun Kapoor, Joint Secretary, MNRE, India. "To date we have an installed photovoltaic capacity of 1,100 megawatts in India. The intention is to increase this ninefold to 10 gigawatts by 2017."
The development of the Indian PV market was therefore also the focus of attention at the Intersolar India Conference. One example of the successful political framework in India is the Solar Policy that was recently passed in the state of Tamil Nadu. In line with this policy, which was presented at the Intersolar India 2012 Conference, 3000 MW of PV capacity expansion are planned in Tamil Nadu alone.
India also holds great potential for off-grid solar systems and small local power grids known as microgrids. The double session entitled Off-Grid PV Market India therefore attracted particularly high levels of interest: Phase two of the Jawaharlal Nehru Solar Mission (JNNSM) will therefore increasingly see widespread diesel generators being replaced by solar technology for rural electrification. The sessions on project development and the financing of large-scale PV power plants in India also met with a particularly enthusiastic response from the conference attendees.
Intersolar AWARD in the Intersolar India accompanying program
The Intersolar AWARD for the category Solar Projects in India was presented for the first time at Intersolar India 2012. The coveted innovation award for the topic of Industrial and Commercial Use was presented to SunCarrier Omega Pvt. Ltd., India, for its project "SunCarrier Omega Net-Zero Energy Building" in Bhopal, Madhya Pradesh, and to Clique Developments Limited, India, for the project entitled "Solar HVAC system with storage at NTPC" in Indian Greater Noida. The award for the topic of Utility-Scale Projects went to the Gujurat Power Corporation Limited, India, for its "Gujurat Solar Park" project in Charanka Village, Patan District, in Gujarat.
Intersolar India 2013 takes place at the Bombay Exhibition Centre (BEC) in Mumbai from November 12–14, 2013.
Further information is available at www.intersolar.in
About Intersolar
With over 3,100 exhibitors and 100,000 visitors spanning three continents, Intersolar is the world's leading exhibition series for the solar industry.
Intersolar India is India's largest exhibition and conference for the solar industry and, as a leading industry platform, focuses on photovoltaics and solar thermal technologies. In 2012, a total of 200 companies from 17 countries attended the exhibition. Intersolar India supports the development of the Indian solar market and promotes cooperation between key players from industry, commerce, service providers and politics.
Intersolar's storied history of international exhibitions and conferences spans more than 20 years. Taking place in addition to Intersolar India in Mumbai are Intersolar North America in San Francisco, Intersolar China in Beijing, and Intersolar South America in São Paulo. The world's largest exhibition for the solar industry is Intersolar Europe in Munich.
Featured Product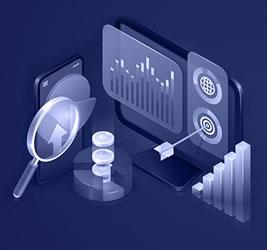 At Precedence Research we combine industry-leading insights with ground-breaking research techniques to help our clients successfully address their unique business challenges and achieve mission-critical goals. Our suite of services is designed to give tailwinds to businesses.