Breakthrough Renewable Energy Products Available for New York and Wyoming
LOCKPORT, New York, December, 2012- JLM Energy Inc., an energy technology company and Lake Wind Power, the premier renewable energy dealer and installer for New York and Wyoming, announce their partnership for renewable energy products and solutions. Designed and manufactured in the U.S., the Zefr wind turbine and Gyezr solar thermal collectors will be sold and installed by Lake Wind Power for commercial and residential applications.

"With years of experience in wind and solar energy installations, Lake Wind Power is an excellent partner for introducing and installing our renewable energy products in New York and Wyoming," said Farid Dibachi, CEO of JLM Energy Inc. "Our goal is finding the right dealers that have the same passion about renewable energy as we do, and Lake Wind Power goes above and beyond in what we look for in a partner."
"With the Zefr and Gyezr, our commercial customers can take advantage of excellent, local natural resources with minimal cost," said Bruce Battaglia, General Manager of Lake Wind Power. "The ability to offset utility costs is great for local businesses looking for ways to save money and at the same time help the environment."
JLM Energy Inc. develops renewable technology, such as the Zefr Urban Arrayed Turbine and the Gyezr Commercial Grade Solar Thermal Collector. Aimed at saving customers money, JLM Energy Inc. strives to reduce the energy demands of buildings and facilities that use large amounts of power. By partnering with Lake Wind Power, commercial businesses and residential customers have the opportunity to save money on energy and receive quality installation services from a local business.
About JLM Energy Inc.
JLM Energy Inc. is an energy technology company comprised of engineers, entrepreneurs and customer-facing professionals developing energy saving products aimed at reducing the energy expenditure of our commercial, industrial and residential customers.
JLM Energy Inc. was founded by Farid Dibachi and Kraig Clark. Mr. Dibachi is a successful entrepreneur who started Arzoon Inc., Diba, Wavetron Microsystems and spent several years with Hewlett-Packard (NYSE:HPQ). Clark is the co-founder of CoreLogic (NYSE: CLGX), a data and analytics company serving the mortgage and insurance industries. Since leaving CoreLogic, Clark has continued his entrepreneurial passion and partnered with Dibachi to create JLM Energy Inc.
For more information about JLM Energy Inc, visit www.jlmenergyinc.com
About Lake Wind Power
Lake Wind Power sells small wind turbines and photovoltaic systems that are designed and manufactured in the U.S. to the highest standards of quality, performance and durability. Let the wind and the sun save you money! Both solar and wind generated power are a great way for homeowners and businesses to save money by supplementing the power they currently purchase from the utility companies.
For more information regarding Lake Wind Power, visit www.lakewindpower.com
Featured Product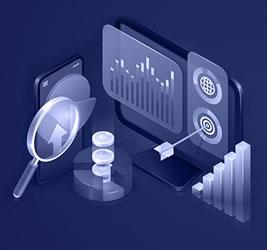 At Precedence Research we combine industry-leading insights with ground-breaking research techniques to help our clients successfully address their unique business challenges and achieve mission-critical goals. Our suite of services is designed to give tailwinds to businesses.