Market entrance marks company's sales expansion into Asia Pacific region
PETALUMA, Calif.--Enphase Energy, Inc. (NASDAQ: ENPH) today announced the availability of the Enphase® Microinverter System to the Australian solar market in February. The company will showcase its AC-based approach to solar energy systems to Australian solar professionals at local events beginning February 6th.

"With millions of units shipped, Enphase is bringing the world's most advanced microinverter system to the flourishing Australian solar market," said Paul Nahi, CEO of Enphase Energy. "Leading analysts project Australia to become a gigawatt plus solar market, and Enphase enters at time when this growing clean economy is gaining promising momentum."
Enphase Energy is partnering with RFI Solar to distribute the Enphase Microinverter System. RFI Solar is a leading distributor of solar PV products in Australia, serving the solar market for over 30 years. Through the RFI Solar network, the Enphase product line and accessories will be available throughout Australia.
"The RFI team is excited at the opportunity to bring the advanced technology of Enphase Microinverters to the Australian solar market. The combination of increased design flexibility, improved safety and panel-level monitoring make this a great solution for the solar consumer," said Scott Magee, managing director of RFI Solar.
The Enphase Microinverter System offers a new approach to the installation, operations and maintenance of solar energy systems. Enphase Microinverters, the Envoy Communications Gateway and Enlighten monitoring and analysis software work together to deliver increased energy harvest and unparalleled solar system intelligence.
By converting direct current (DC) to alternating current (AC) at the panel level, microinverters create independent power producers out of every single panel in a solar array. This dramatically simplifies solar system design and installation while also eliminating high voltage DC. Enphase's web-based Enlighten software comes included with the Enphase Microinverter System and communicates with each microinverter over the existing power lines. Enlighten allows remote access to system information from any web-enabled device, providing installers with increased visibility into the performance of their installed-base and remote troubleshooting capabilities.
RFI Solar Technical Product Roadshow
Attend an upcoming technical roadshow event to experience the Enphase Microinverter System and learn about the many benefits of advanced microinverter technology. Attendees to the roadshow events will also be eligible to receive 43 Continuous Development Points for ongoing solar accreditation.
February 6, 2013: Stamford Plaza, Adelaide.
February 13, 2013: Burswood on the Swan Function Centre, Perth.
Initial Enphase customer training seminars will also be held in February, with more to follow:
February 8th, 2013: Ibis Glenwaverly, Melbourne.
February 11th, 2013: RFI Solar, Seven Hills, Sydney.
For further details visit http://www.rfisolar.com.au.
About Enphase Energy, Inc.
Enphase Energy delivers microinverter technology for the solar industry that increases energy production, simplifies design and installation, improves system uptime and reliability, reduces fire safety risk and provides a platform for intelligent energy management. Our semiconductor-based microinverter system converts energy at the individual solar module level and brings a systems-based, high technology approach to solar energy generation. Connect with Enphase on Facebook and follow us on Twitter. www.enphase.com
About RFI Solar
In the more than thirty years since it was founded, RFI has proven itself as an industry leader in both the wireless and renewable energy markets that it serves. From product innovation, excellence in distribution, technical advice, full solutions and services, RFI retains a philosophy of working with its customers to achieve their goals. Find us at www.rfi.com.au
Featured Product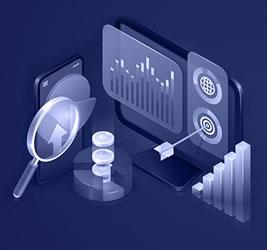 At Precedence Research we combine industry-leading insights with ground-breaking research techniques to help our clients successfully address their unique business challenges and achieve mission-critical goals. Our suite of services is designed to give tailwinds to businesses.