As company project pipelines for the Latin American market increase CPV's biggest customer may not be the utility companies of America and Europe but instead industrial and commercial uses may provide the biggest opportunity for CPV in Latin America.
London, February 13th 2013

Tecate, Mexico will be the site for the biggest CPV plant in the world. Using a Solfocus system, Synergy technologies are developing a 50MW plant to sell power to Grupo Musa. The project has extensive debt financing from the Asian Pacific Development Corporation and FINEXIM. Unlike the smaller plants in Europe which do supply power to utilities, this project primarily supplies power for distribution to Grupo Musa. The system is suitable for Mexico because due to net metering, higher charges are levied on heavy use industrial companies . As CPV has been proven to perform better than flat-plate PV in high temperatures, it is a competitive choice.
Such a large plant shows a strong commitment to CPV and demonstrates its competitiveness in an unsubsidised commercial setting. As IKEA with PV and Grupo Musa have shown; corporations, who may see CPV as attractive have more flexibility and autonomy to invest in new green technologies such as CPV which already has a track record but is not widely deployed.
The energy business model at Tecate could be replicated across Latin America. In countries such as Peru and Chile the mining industry is already issuing PPAs to PV companies in order to fulfil their NCRE target. As CPV system costs decrease, and efficiency further increases, the next PPAs may indeed be issued for large industrial use to CPV companies. So far utilities have been relatively slow to engage with solar in the region, although the CFE in Mexico has commissioned a 30KW CPV pilot plant from Heliotrop. With strong international backing of the heliotrope plant good results could herald in further adoption by the CFE, and the first 1MW CPV system will go online in Chile at the end of March.
Nancy Hartsoch, VP of Solfocus will be discussing the market opportunity for CPV in Mexico and Latin America at CPV International 2013 (21-22 March, Madrid). As well as presenting the market opportunity, she'll also be sharing lessons learnt so far in construction and project development. At CPV International 2013 businesses will:
Learn how to take advantage of the vast solar resources in Saudi Arabia, the Middle East, Morocco and Latin America with expert speakers
Hear from the leading system manufacturers such as, Solfocus, Soitec, Amonix, the Moroccan Infrastructure fund, Munich RE
Get the latest perspectives on commercialising and lower CPV system cost through standardisation, innovation, manufacturing and monitoring with experts from ISE committees, TUV Rheinland and more!
For more information about CPV International 2013 (21-22March) visit: www.pv-insider.com/cpv
Featured Product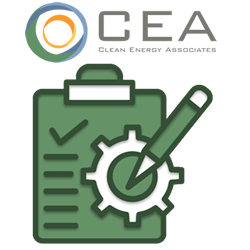 Clean Energy Associates provides a complete quality assurance solution that covers the entire product lifecycle of PV modules, storage systems, and every Balance of Sy stem (BOS) component. CEA's experienced on-the-ground and international team of quality control engineers and account managers offer an unparalleled quality assurance presence that can protect solar and storage investments and ensure future energy-producing viability for the life of the product.