Net Zero USA, a national provider of commercial energy reduction solutions including photovoltaic (PV) solar energy systems, is proud to announce three new locations in Chicago, IL, Denver, CO, and Northeast Georgia.
Net Zero USA is the comprehensive, one-stop shop for commercial energy savings and efficiency including renewable energy packages. The new Net Zero USA offices in Chicago, Denver, and Northeast Georgia offer energy efficient lighting options, energy management systems, and affordable solar solutions.

The Net Zero USA T5 lighting retrofit adapter will allow any business to save dramatic amounts of money on lighting costs, up to 79%, while providing better, full-spectrum light. Net Zero USA T5 retrofit adapters are UL listed and warranted for 5 years. T5 adapters can be installed into any existing T12 or T8 light fixtures in a matter of minutes with a few quick and easy steps.
When used in conjunction with Net Zero USA energy management systems and PV solar solutions, energy efficient lighting upgrades and retrofits with the Net Zero USA T5 adapter may enable a facility to see lower demand charges from the local utility – financial savings that go directly to the bottom line.
About Net Zero USA
Net Zero USA is a national company specializing in the comprehensive commercial energy reduction solutions including energy management systems, solar energy solutions, and energy efficient commercial lighting packages.
Featured Product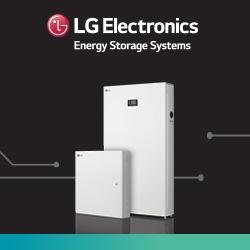 Meet LG Electronics Home 8 Energy Storage System (ESS), a whole home battery backup solution built with installers and their homeowner customers in mind. The ready-to-deploy Home 8 features just one SKU and a modular assembly for fast installation. It can be AC-coupled or solar-powered and is engineered with a grid-connected inverter, four battery modules, and a Smart Energy Box featuring a 7'' LCD touchscreen with commissioning wizard for easy setup. Each Home 8 unit can store up to 14.4 kWh of usable power, helping homeowners gain pure independence from the grid. Plus, installers can connect up to four units, bringing customers up to 57.6 kWh of total backup power-all easily managed and monitored through intuitive mobile apps.