China Sunergy (CSUN) will showcase its latest innovations at this year's Intersolar in Munich from 19th to 21st of June.
In addition to re-celebrating the grand opening of its Turkish manufuacturing with a Turkish night on the first evening, CSUN launches its new 1,500 V module, a frameless glass-glass module, the second edition of its QSAR modules as well as high efficiency poly module – Waratah – named after an Australian flower.

"CSUN remains to be an innovative leader of the solar industry, clearly underlined by the quantity of its newest innovation," explains Stephen Cai, CEO of the CSUN group. The 1,500 V was designed for high voltage systems and reduces power losses in electrical transformers; enables less cable usage for power transmission, and most importantly, is PID (potential induced degradation) free.
In addition to the new 1,500V module, the company will also introduce its QSAR II 270-60M module, its Waratah 260-60P module and a double glass poly module to the European market. The double glass poly module comes without frame and is hence lighter in weight and faster to install.
"We are recelebrating the grand opening of our Turkish factory, which took place on 23rd of May 2013, as it will play a vital role in CSUN's supply chain strategy, allowing faster, more flexible and direct supply of European, Middle East and Turkish customers" adds William Sheng, Vice President Global Sales and CEO of CSUN's EMEA set up.
CSUN will also participate in the panel discussion "Industry Leaders Debate on the Future of PV and Energy Storage, organized by Joint Forces for Solar (JF4S), and will be represented by the EMEA Marketing Director Andrea Bodenhagen. The panel takes place on the second day, i.e. 20th of June 2013, from 17.10h to 18.00h in the Innovation Exchange Area in hall B2.450. CSUN's booth is located in hall A3.160.
Featured Product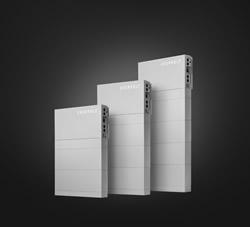 Panasonic's Total Home Energy System is built to deliver. The same battery technology we use to power the world's most advanced electric cars is now available to power your home. But it doesn't stop there. The all-in-one renewable energy system pairs Panasonic solar panels with Evervolt™ batteries to offer your customers a complete solar + storage solution, manufactured and warrantied by a company you know you can trust. In stock now.