"Enphase appreciates the work that SEIA is doing to build a strong and sustainable solar industry to power America."
WASHINGTON, DC – The Solar Energy Industries Association (SEIA) has welcomed Raghu Belur of Enphase Energy (NASDAQ: ENPH) as a new board member. The leading global microinverter company joins a long list of industry leaders that are focused on efforts to ramp up the use of solar power in America, which benefits both the U.S. economy and the environment.

"Stepping up our involvement with SEIA exemplifies Enphase's commitment to accelerating the deployment of solar energy in the U.S. – and around the world," said Raghu Belur, co-founder, vice president of products and strategic initiatives for Enphase. "Enphase appreciates the work that SEIA is doing to build a strong and sustainable solar industry to power America."
"We're very proud to have Raghu representing Enphase Energy, the world's leading microinverter system provider, on our board," said SEIA president and CEO Rhone Resch. "The company's work in the solar arena has helped accelerate solar deployment, system efficiency, reliability and safety. This progressive, innovative company is a true leader in every sense of the word."
Presently, there are more than 9.400 megawatts (MW) of cumulative solar electric capacity installed in the United States – enough to power more than 1.5 million American homes, including the White House. The solar energy industry also employs 120,000 Americans at more than 5,600 companies, most of which are small businesses spread across the United States, making solar one of the fastest growing industries in America. Part of this amazing growth is attributed to the fact that the average cost of a solar system has dropped by nearly 40 percent over the past two years.
About Enphase Energy, Inc.
Enphase Energy delivers microinverter technology for the solar industry that increases energy production, simplifies design and installation, improves system uptime and reliability, reduces fire safety risk and provides a platform for intelligent energy management. Our semiconductor-based microinverter system converts energy at the individual solar module level and brings a systems-based, high technology approach to solar energy generation. Connect with Enphase on Facebook and follow us on Twitter. www.enphase.com
About SEIA:
Established in 1974, the Solar Energy Industries Association® is the national trade association of the U.S. solar energy industry. Through advocacy and education, SEIA® is building a strong solar industry to power America. As the voice of the industry, SEIA works with its 1,000 member companies to make solar a mainstream and significant energy source by expanding markets, removing market barriers strengthening the industry and educating the public on the benefits of solar energy. Visit SEIA online at www.seia.org.
Featured Product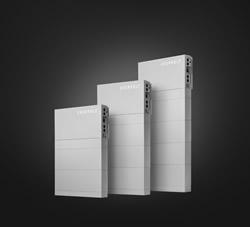 Extract maximum power production from every roof size and shape. HIT® AC Series combines the module efficiency of Panasonic solar panels with the intelligence of Enphase microinverters. A built-in IQ 7X microinverter with Individual MPPT (Module-level Power Point Tracker) tracking helps deliver an all-in-one module that offers design flexibility, reduced installation time, and a higher ROI. Field-replaceable microinverter with no DC wire management required yields lower cost of ownership.