ReneSola to Provide 32 MW of Virtus PV Modules to Isolux Corsan
JIASHAN, China, Jan. 16, 2014 -- ReneSola Ltd ("ReneSola" or the "Company") (NYSE: SOL), a leading brand and technology provider of solar photovoltaic ("PV") products, today announced it has provided Isolux Corsan Servicios, S.A. ("Isolux Corsan"), a global benchmark in the areas of concessions, energy, construction and industrial services and a leader in engineering, procurement and construction ("EPC") projects for solar PV plants, with 31.7 megawatts ("MW") of Virtus PV modules for a commercial PV project in the United Kingdom.

According to the terms of the agreement, ReneSola delivered 9.7 MW of Virtus I modules and 22 MW of Virtus II modules to Isolux Corsan's project site location in Suffolk, England. The project used ReneSola modules exclusively and connected to the grid in December 2013.
Mr. Xianshou Li, ReneSola's chief executive officer, said, "This shipment boosts our market share in the region, as we become a top supplier in the UK's growing solar market. Furthermore, working with Isolux Corsan, one of the industry's top constructors of turnkey EPC PV power projects, will open new doors for supplying modules to other large-scale projects. Isolux Corsan's selection of our modules speaks to the quality of our products and our brand image among customers. We will continue to enhance our products and customer relationships to supply additional large-scale products in the UK and worldwide."
Antonio Gonzalez Torralbo, Isolux Corsan's chief executive of EPC activity, added, "This is the fourth solar park we've built in the United Kingdom. We are one of the leading photovoltaic construction firms worldwide, and with this project, we're consolidating our operations in Europe, where we have already amassed a total installed capacity of 340 MWp in more than 50 solar plants located throughout Spain, Italy and the United Kingdom. We're thrilled to work with a top-tier PV supplier like ReneSola. We chose ReneSola modules because of their compliance with relevant anti-dumping measures, strong reputation for quality and comprehensive PowerGuard insurance."
About ReneSola
Founded in 2005, ReneSola (NYSE: SOL) is a leading brand and technology provider of solar PV products. Leveraging its proprietary technologies, economies of scale and technical expertise, ReneSola uses in-house virgin polysilicon and a vertically integrated business model to provide customers with high-quality, cost-competitive products. ReneSola solar modules have scored top PVUSA Test Conditions (PTC) ratings with high annual kilowatt-hour output, according to the California Energy Commission (CEC). ReneSola solar PV modules can be found in projects ranging in size from a few kilowatts to multi-megawatts in markets around the world, including the United States, Germany, Italy, Belgium, China, Greece, Spain and Australia. For more information, please visit www.renesola.com.
About Isolux Corsan
Isolux Corsan is a global benchmark in energy, concessions, construction and maintenance of major infrastructure and operates in over 30 countries on four continents. The construction of transport, railway, airport, maritime, and hydraulic infrastructure and residential and non-residential buildings are the main growth drivers of the company. In the energy sector, Isolux Corsan is one of the leading operators in the world in energy T&D installation and maintenance, one of the largest builders of EPC projects in the solar photovoltaic industry, and occupies an important position among large builders of power plants under EPC contracts. In addition, the Group manages more than 23,500 parking spaces under concession in Spain. Isolux Corsan manages, through its subsidiary Isolux Infrastructure, concessions for 5,484 km of transmission lines in Brazil, India and the U.S., 1,610 km of highways in India, Brazil, Mexico and Spain and promotes and manages 284.5 MWp of solar PV power plants in Spain, the U.S., India, Italy, Peru and Puerto Rico.
Featured Product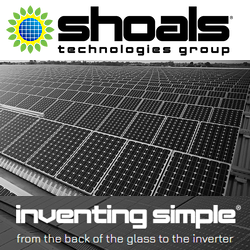 Inventing Simple® isn't just a slogan to us, it's a way of life. Using simple plug-and-play ideology, we revolutionized solar installations in 2003 with our Interconnect System™. Our harnessing system is now the gold standard EPC's use around the world. By using simple ideas, we are making solar energy a more affordable and clean power source for future generations.