This complimentary webinar will discuss the investment criteria and challenges of securing finance in the world's most promising solar market.
Concentrated solar power has continued to battle against conventional power in Saudi Arabia's energy mix. However, a recent announcement from Saudi Electricity Company about an ISCC plant with a 30MW unit of parabolic trough is an indicator that CSP is on the rise.
CSP Today predicts 2014 to be the year the solar industry is set to take off in the country. As an emerging market with huge solar potential, industrial companies are also looking to this market for the off grid opportunities CSP provides, such as enhanced oil recovery. However, challenges for securing finance met by investors both in Saudi Arabia and internationally, such as proving project bankability, are foreseeable.
To address these critical aspects of developing projects in Saudi Arabia, we have organised a complimentary webinar, "CSP Project Development and Investment in Saudi Arabia 2014". The 50 minute webinar will take place on Wednesday 29th January at 2pm AST / 3pm GST / 12pm CET time.
During the webinar, Dan Bennellick, Associate Director Project and Export Finance at HSBC Saudi Arabia, Rob McNabb, Partner, Eversheds LLP and Reda El Chaar, Managing Director, Access Consultants will debate the requirements and evaluate the bankability of projects in Saudi Arabia.
Get more information and sign up to the webinar through the link below:
https://www3.gotomeeting.com/register/929727822
For more information, contact Sarah Kingham at sarah@csptoday.com
Featured Product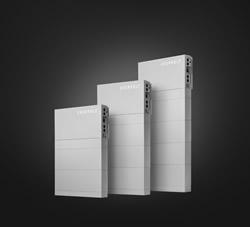 Panasonic's Total Home Energy System is built to deliver. The same battery technology we use to power the world's most advanced electric cars is now available to power your home. But it doesn't stop there. The all-in-one renewable energy system pairs Panasonic solar panels with Evervolt™ batteries to offer your customers a complete solar + storage solution, manufactured and warrantied by a company you know you can trust. In stock now.