Go Green Academy is pleased to announce that it now offers quotes for potential customers on a large variety of Solar Panels for Sale. As the cost of energy continues to increase year after year, Go Green Academy understands that many consumers want to Buy Solar Panels to improve or replace their existing energy source. For this reason, they have brought together a service that will show them costs from a large variety of solar vendors for those who are looking to buy solar panels for either the home or business.
Go Green Academy, as a public service, wants all consumers who are looking for solar panels for sale to understand that all consumer products are different. Some makes and models are better than others are and their prizes will vary in accordance with their quality. Its no secret that since consumers have shown such an increased curiosity in renewable energy sources, many companies offering solar panels for sale have flooded the market. The problem is that some of these companies are offering lesser quality product that are made of low-grade materials, or selling solar panels that simply cannot live up to their marketing assurances.

For this reason, Go Green Academy offers quotes from solar companies that have been tested and rated as being high quality. The company believes that when someone wants to buy solar power, that person deserves to get the best that he or she can afford.
Moreover, Go Green Academy believes that using solar power as well as other types of renewable energy makes good economic sense. This is true for residential and commercial consumers. Alternative energy has the potential of saving an economy to the tune of trillions of dollars in energy savings.
While these are all good motives to go green when it comes to energy, homeowners and business owners also want to save money on their electricity bills. This is the main reason so many are looking to buy solar panels. The good news is whether the consumer decides to stay on the utility company grid or get off the grid entirely, Go Green Academy is able to help that person with the exact information that person needs to achieve his energy and financial goals.
To learn more about Go Green Academy, and to find quotes on solar panels for sale, simply visit their website. They have an abundance of useful information available that is free of charge. While at the site, check out their other solar energy calculator. Visitors will get the answers that can help save energy and money right now by using the best solar products from reputable vendors.
Featured Product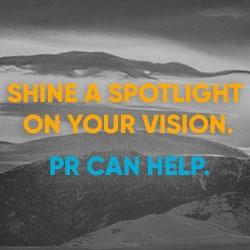 FischTank Marketing and Public Relations provides communications and marketing services to both start-up and established renewable energy companies. We provide media relations, content writing, digital/social media, and other marketing support to companies working in sectors spanning solar, LED lighting, energy storage, hydrogen, battery development and manufacturing, alternative fuels, and more. Our clients have been featured in top tier media including print, online and broadcast.