Social Marketing and Industry Integration to Drive Mass Adoption of Solar
WASHINGTON--(BUSINESS WIRE)--Geostellar, the nations original online solar energy platform, today announced the launch of Solar Family, a program that recruits and trains independent Solar Professionals across the country to offer solar energy in their communities. Geostellar, as reported in the Wall Street Journal, is a smart "upstart using cheaper sales tactics" to steal market share from high-cost competitors. Hugh Bromley of Bloomberg New Energy Finance is quoted as saying: "Home solar companies with a high-cost business model could face a 'death spiral of rising costs and lower sales as growth slows."

According to The On-Demand Workforce, an Intuit-commissioned study by Emergent Research, Uber, Airbnb and other on-demand economy providers are reshaping the way people earn a living. 91 percent of people working on-demand jobs report that they like the control and flexibility that the on-demand economy provides. Geostellar Solar Pros are no different. By integrating social encouragement and solar promotion into their daily lives, these independent solar professionals can control where, when and how they earn.
"The immediacy of social marketing and the urgency of the on-demand economy will produce widespread solar adoption through our Solar Family program," explained David Levine, chief executive officer of Geostellar. "Were actively recruiting independent, motivated entrepreneurs who will become trusted, local sources of information and services for those interested in switching to solar. Going solar with friends is the new path to building a strong, inclusive clean energy economy."
"I love turning people on to solar energy," said Quin Yowell, a Solar Pro in Washington, DC. "I share solar with friends, relatives, my colleagues at work, and while driving for Uber and Lyft. When I show people their savings and the benefits for the planet it really brightens their day."
GTM Research and the Solar Energy Industries Association expect the US solar market to grow by 119 percent in 2016 and to surpass 100 cumulative GW by 2021, presenting a sizeable opportunity for Geostellar and the growing on-demand workforce.
How does the program work? Solar Pros are compensated on the total generating capacity of the solar energy installations referred personally, by their teams and through their partners. Using Solar Mojo, Geostellars web, mobile and tablet app, Solar Pros provide homeowners with an instant, interactive solar profile unique to each individual home. The solar profile is used to tailor equipment, installation and financing plans for the most possible savings on electricity bills without any upfront costs. With a free upgrade to a professional account, Solar Pros use the Solar Mojo app to track the progress of solar panel installations, access training videos, organize community events and message with their teams.
For more information on Geostellars Solar Family program, please call 844-38-SOLAR or visit https://solar.family.
About Geostellar
Geostellar is Americas original solar energy marketplace, with a patented instant, interactive solar profile that tailors solar equipment, installation and financing plans to best meet the unique needs of each individual household. We lower the cost of solar, making it more competitive with conventional electricity and providing homeowners with greater savings on electric bills. The result is more accessible, affordable and plentiful clean solar power for America. Solar Mojo, an app for the iPhone and iPad, is available for download. Solar Family is a social marketing program for our network of independent solar entrepreneurs. For more information, visit www.geostellar.com. Follow us on Twitter @geostellar and like us on Facebook.
Featured Product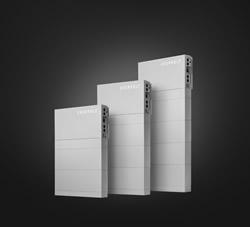 Extract maximum power production from every roof size and shape. HIT® AC Series combines the module efficiency of Panasonic solar panels with the intelligence of Enphase microinverters. A built-in IQ 7X microinverter with Individual MPPT (Module-level Power Point Tracker) tracking helps deliver an all-in-one module that offers design flexibility, reduced installation time, and a higher ROI. Field-replaceable microinverter with no DC wire management required yields lower cost of ownership.