Renewable energy company Ethical Electric has rebranded as CleanChoice Energy to reflect its expansion from solely a green retail electricity supplier to a wide range of 100% clean energy alternatives, starting with a community solar division.
Washington D.C., October 31, 2016 - Ethical Electric, a renewable energy company providing 100 percent clean electricity to retail power customers across the Mid-Atlantic, Northeast, and Midwest, today announced it has changed its name to CleanChoice Energy.

The CleanChoice Energy rebrand reflects the companys expansion from solely a green retail electricity supplier into a company offering a range of 100 percent clean energy alternatives, starting with a newly launched community solar division building upon a recent $2.5 million cooperative award from the U.S. Department of Energy SunShot Initiative.
"Our mission is still empowering as many American homes and businesses as possible to make the switch to renewable energy," said Tom Matzzie, Founder and CEO of CleanChoice Energy. "As we continue to evolve and add more products, the name CleanChoice Energy will better reflect our mission to make clean energy choices available to everyone - regardless of where they live or if they can own their own renewable energy."
CleanChoice Energy will expand upon its retail success through community solar, using campaign-based microtargeting and a proprietary technology platform to bring the business to scale across the U.S. Community solar represents one of the largest opportunities to expand renewable energy in America to reach millions of residents who cant choose rooftop installations. The company expects to announce its first projects in fourth quarter 2016.
CleanChoice Energy will continue serving its retail customers with a 100 percent green product that matches the customers usage from the grid with clean energy produced by regional wind and solar farms. The company recently passed one billion kilowatt-hours served to its customers and has helped keep more than 1.84 billion pounds of carbon pollution out of the air. On average, each household that switches to its products prevents 13,600 pounds of carbon pollution per year.
The companys growth over the last four years reflects its ability to tap into consumer desire for clean energy made easy. The company was born out of Matzzies 11-month experience installing solar panels on his home, which convinced him to provide an easier way for average families to get clean energy. Using lessons learned in political and environmental campaigning, the new company took on the challenge of making clean energy available to everyone. The companys success has been attributed to its innovations around micro-targeting, specifically focused on knowing the propensity of people wanting clean energy.
###
About CleanChoice Energy
CleanChoice Energy is a leading renewable energy company empowering residential and commercial customers to reduce emissions and support clean energy through 100 percent renewable electricity. CleanChoice Energys mission is to make clean energy accessible for everybody. CleanChoice Energy supplies only clean renewable energy to customers, operating in eight states and the District of Columbia, bringing cleaner air closer to home. The company is a founding member of the Coalition for Community Solar Access, recently passed $1 million in total corporate donations to environmental and social impact organizations, and has been awarded the highest level of B Corp certification. For more information or to become a customer, visit: www.CleanChoiceEnergy.com
Featured Product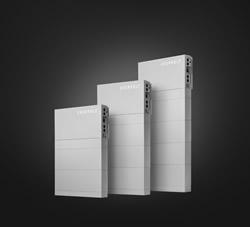 Panasonic's Total Home Energy System is built to deliver. The same battery technology we use to power the world's most advanced electric cars is now available to power your home. But it doesn't stop there. The all-in-one renewable energy system pairs Panasonic solar panels with Evervolt™ batteries to offer your customers a complete solar + storage solution, manufactured and warrantied by a company you know you can trust. In stock now.