The efficiency gain equals to approximately $2.5M additional energy being produced over a 100MW power plants lifetime, on average at the global level.
Silicon Carbide (SiC) Inverter Technology Increases Efficiency to 99%
Vincent Schellings | GE Energy Connections
What is Silicon Carbide?
Silicon Carbide (SiC) is a synthetically produced crystalline compound of silicon and carbon. It features properties such as strength, resistance to high temperatures and high electrical conductivity. All these features make the material the ideal substitute for traditional semiconductors, giving it the potential to completely transform the power conversion methods used today.
What are the unique new features of these new latest generation SiC inverters?
The most powerful benefit of this new LV5+ series solar inverter which contains SiC technology is that it can reach higher efficiency levels of 99% EU power conversion efficiency for utility-scale solar plants.
Higher efficiency, and therefore fewer energy losses, also means that the inverter doesn't generate as much heat, therefore allowing for an air-cooled system that doesn't require filters. The higher efficiency and simpler design could bring in approximately $300,000 of OPEX savings over the lifetime of a 100MW solar plant.
You claim that the SiC technology can increase the solar power conversion efficiency to 99%. What would that represent in terms of the overall increase in installed capacity throughout the world / in the US?
Today's solar inverters are about 98% efficient, however, a SiC inverter can reach 99% EU level efficiency. The efficiency gain equals to approximately $2.5M additional energy being produced over a 100MW power plant's lifetime, on average at the global level.
Inside the US, the annual energy production (AEP) increase, thanks to the improved efficiency of SiC, yields about $2.2M of added value over the lifetime of a 100MW solar plant, which could be enough to power approximately 170 extra households per year.
How is this different from your competitors' offerings?
GE's LV5+ SiC inverter can reach 99% efficiency at EU level which is an averaged operating efficiency over a yearly power distribution corresponding to a middle-Europe climate. This high level of efficiency is one of the highest within the industry
How soon will we see this in operation?
GE has manufactured and shipped the first two 1MW SiC demonstration units currently installed in the U.S. Both are expected to be in operation late October. The first units of the 2.5MW LV5+ solar eHouse solution are planned to ship in the first quarter of 2017.
You also mentioned that these new SiC inverters will be wrapped in "a container". How will GE's LV5+ eHouse solution shape the industry?
Indeed, this container can be used both as a skid and enclosure, providing both the base for the equipment and its protection. The LV5+ solar ehouse solution comes with an inverter, transformer, and Ring Main Unit (RMU) as a preassembled solution.
A "sleep feature" is provided by the eHouse solution which can smartly disconnect transformers at night. Typically transformers are connected during the nighttime and induce electricity losses costing up to approximately $800,000 over the lifetime of a 100MW plant. What we do is to magnetize the transformer and synchronize its voltage with grid level – therefore enabling a smooth disconnection without putting extra stress onto the system, and ultimately save significant cost for operators and owners.
The container solution can also enhance field installation. Inside our solution, as transformers are pre-magnetized and synchronized, it allows multiple systems to be connected to the grid simultaneously, enabling fast field commissioning. Moreover, as every piece of equipment is already set up inside the container, you only need to connect cables and switch on the power button, pretty much like how you turn on a computer.
What are your projections for the solar market over the next few years and where is most of the growth taking place?
The next few years will most likely see continued growth in the solar industry, as it is the world's fastest-growing form of renewable energy, with net solar generation increasing by an average of 8.3%/year.
Countries around the world are investing in the future of solar. The top 3 countries are currently China, the U.S., and Japan and they account for about two thirds of the global market.
China remains No.1 in the market; plans have been put in place to more than triple solar power capacity by 2020 to as much as 143 gigawatts. The U.S. is taking remarkable steps too; GTM Research forecasts the U.S. solar market will surpass 100 cumulative gigawatts by 2021.
However, it is not just these superpowers who are making the most of solar power, it is estimated that in the non-OECD region, solar generation will grow by 15.7%/year on average from 2012 to 2040, to put it into context that is nearly twice the growth rates for wind and geothermal.
In addition to the traditional solar superpowers, the Middle East is also emerging as one of the leading providers of solar power, with 4020 solar PV and CSP systems tendered in 2016 across the Middle East. Dubai Electricity and Water (DEWA) is also home to GE's 220MW LV5 solar inverters. DEWA runs the largest solar project of its kind in the Middle East, and at 5.84 US cents per kWh, without subsidiaries; this solar plant is able to provide solar energy at the one of lowest costs globally.
Are there any other developments in GE's alternative energy efforts that you would like to discuss here?
Yes, GE is currently working towards implementing digital solutions to help operators achieve data-driven plant availability; GE's Asset Performance Management (APM) is one such technology that allows us to do this, by leveraging Predix GE's cloud-based platform that powers Industrial Internet applications.
This software is a model of a physical entity which we call the "digital twin". Built on data retrieved from normal operation, the "digital twin" is used to compare against real-time data and therefore signal abnormalities before potential failure strikes.
This helps reduce unplanned downtime, improve reliability, and minimize the total cost of ownership. The real time operational data that this technology provides can also reduce operational risks and facilitate faster and smarter decision-making.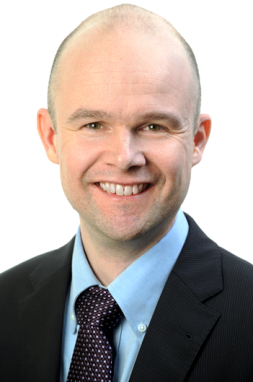 About ​Vincent Schellings
Vincent Schellings is GE Power Conversion's Product Line Leader for Power Electronics since October 2015. Prior to this role Vincent worked for 15 years in GE's Renewables business in various Engineering and Product Management roles in both Germany and the United States. He graduated with a Masters in Mechanical Engineering from the University of Twente, the Netherlands. Vincent now resides in Berlin, Germany.
The content & opinions in this article are the author's and do not necessarily represent the views of AltEnergyMag
---
Comments (0)
This post does not have any comments. Be the first to leave a comment below.
---
Post A Comment
You must be logged in before you can post a comment. Login now.
Featured Product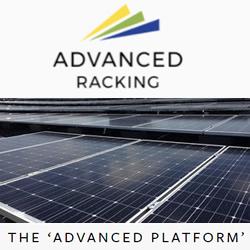 The 'Advanced Platform' simplifies the installation process by using universal mounting hardware that works perfectly across all roof types. Smart roof connection kits then connect to the specific roof's surface. The Advanced Platform is versatile: Our common design can be your single solution for all roof types.