The Customizable Solution Offers New Power Classes to Meet the Market Need for Smaller Commercial Applications
SMA America is launching the Sunny Tripower X to the Americas market for use in commercial PV systems. The solution has previously been available in markets outside the Americas.

This light-weight commercial inverter features the proven quality of all SMA solutions and is designed for small-to-medium sized commercial applications. The Sunny Tripower X gives system designers and installers an alternative to larger products that exceed the scale of their project.
"We know our commercial customers are looking for a flexible solution that can be used in a variety of smaller projects," said Charles Smith, Vice President of C&I Solutions at SMA America. "The Sunny Tripower X offers just that - with unmatched flexibility, integration options and SMA's industry-leading technology. The Sunny Tripower X has been well-received in other global markets, and we are thrilled to bring it to our customers in the Americas."
The Sunny Tripower X is a customizable solution for lower power classes, making it a cost-effective choice. It features integrated intelligence for future-proof system design, including a System Manager, SMA Smart Connected and ShadeFix, to maximize PV production in shaded conditions. The integrated System Manager enables complete energy management within one platform. The modular design concept offers future proofing capabilities with the ability to offer additional system components as needed. Additional options include a DC terminal cover and a flat roof mounting solution.
Featuring three independent MPP trackers, SMA ShadeFix string optimization technology, a low start voltage and a wide MPP voltage range, the Sunny Tripower X aids in the design of a flexible system with maximum energy yields. Systems built with the Sunny Tripower X can be easily monitored and managed through Sunny Portal powered by ennexOS.
The inverter is also equipped with safety features that SMA customers have come to rely on, including industry-leading arc fault protection and integrated SunSpec Rapid Shutdown. The Sunny Tripower X is also certified to Canadian standards.
More information and updates on the Sunny Tripower X are available here.
Featured Product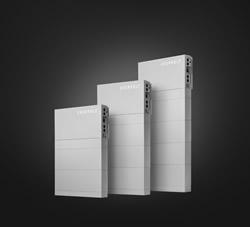 Offer homeowners best-in-class solar and energy storage in one money-saving bundle. Panasonic's new EverVolt™ Series modules come in 350W, 360W, 370W & 380W models and work seamlessly with their EverVolt battery storage - all warrantied by one of America's most trusted brands.