As per Precedence Research, the global hydrogen generation market will reach at USD 219.2 billion by 2030 and registering growth at a CAGR of 5.4% from 2022 to 2030.
The need for cleaner fuel and the expansion of regulatory rules requiring the desulfurization of petroleum products is projected to be the key driver of global hydrogen generation market's. Since hydrogen is a powerful energy transporter, its continued expansion into additional markets will likely benefit greatly from this property. During the projected period, an increase in the worldwide electricity consumption of about two-thirds of the current demand is anticipated. Throughout the forecast period, focus on utility projects & distributed power will likely support demand for hydrogen generation market.

For industries including manufacturing, transportation, and power generation, the United States was a global leader in the early adoption of clean energy solutions. The Department of Transportation (DOT) and the US Department of Energy (DOE) unveiled a hydrogen posture plan in December 2006. This plan's objective was to validate technologies and develop R&D that may be applied to the construction of hydrogen infrastructure. Additionally, this plan included deliverables that the Federal government had established to aid in the hydrogen infrastructure development in the nation. The National Hydrogen Energy Vision and Roadmap guided the creation of the plan. One of the main goals set forward by the government organization is the development and installation of affordable and energy-efficient hydrogen stations around the nation. The demand for the market of hydrogen generation in the US will likely increase due to all these factors.
To create a nationwide hydrogen network and improve the hydrogen infrastructure for filling stations of hydrogen, the German Ministry of Transport launched an effort in June 2012. The Ministry signed a letter of intent with industry participants like Total, Air Products and Chemicals, Inc., The Linde Group, Air Liquide, and Daimler AG as part of this project. According to the agreement, these industry participants have set a goal of building at least 50 hydrogen refuelling stations in Germany's major towns and highways by 2015.
Regional Snapshot
Asia Pacific made up the largest portion of the worldwide market for hydrogen production in 2017. According to projections, the Asia-Pacific region will have the greatest market development over the forecast period due to a combination of factors, including growing pressure to lower carbon dioxide emissions from energy use and expanding demand for hydrogen to be used in fuel cell technology for electric vehicles. Likely, the growth of hydrogen production and the installation of effective hydrogen fuel cell stations will be fueled by the demand for fuel-efficient technology and electric vehicles in countries like China and Japan.
The Asia Pacific dominated the global market in 2021 with a 41.40% revenue share, and China ranked first in the Asia Pacific area in revenue in 2021owing to the presence of more refineries in significant countries like China and India, hydrogen generation has increased in the Asia Pacific region.
Get the customization study@ https://www.precedenceresearch.com/customization/1316
Market Dynamics

Market Drivers
Due to growing worries about global warming and the deteriorating environmental and climatic conditions brought on by excessive pollution, clean and green energy must now be developed and adopted. Since hydrogen is a renewable and clean energy source, it is expected to grow quickly during the assessment period.
Market Opportunities

Growing Energy Savings Investments Will Provide Strong Opportunities
Increasing investments in "energy-saving" commercial and residential buildings will likely promote the use of hydrogen as a fuel. Because hydrogen complies with federal and environmental rules while simultaneously satisfying the world's expanding energy needs, investors can profit from its utilization.
Market Restraints

High capital costs restrain the market
Throughout the forecast period, the Hydrogen Generation Market may be constrained by the high capital cost of hydrogen energy storage and a lack of resources for producing significant amounts of hydrogen.
Report Highlights
- In 2021, Steam Methane Reforming will have a 34.58% market share in the world's hydrogen production. A significant driving force behind the development of steam methane reformers is the rising demand for hydrogen production on a global scale. Since about 200 years ago, coal gasification, which uses coal as a raw material to generate hydrogen, has been in use.
- The market's leading category, ammonia production, held the greatest revenue share in 2021 at more than 20.28%. Currently, methanol is regarded as one of the most beneficial chemical compounds. Technology for generating electricity from hydrogen has successfully established itself in developed areas like Europe and North America.
- Natural gas was the dominant source in the market in 2021. Natural gas can make hydrogen at the lowest cost and will likely hold onto its lead for the anticipated period.
- Carbon monoxide, hydrogen, and carbon dioxide are created when natural gas is transformed. The least expensive way to generate hydrogen is from natural gas, which will likely maintain its lead during the predicted period.
- Asia Pacific dominated the global market for hydrogen in 2021 and accounted for the largest revenue share of over 41.40%. China led the Asia Pacific regional market in 2021 in terms of revenue. The industries that are expanding the fastest produce methanol and ammonia, especially in the United States and Canada.
Recent Developments
- In Aug 2022, a green hydrogen plant was put into operation by Larsen & Toubro (L&T) at its AM Naik Heavy Engineering Complex in Gujarat, India. The facility would probably produce 45 kg of green hydrogen daily, which will be used exclusively in the company's manufacturing site in Hazira for captive consumption.
- In April 2022, by signing a contract, Masdar and Hassan Allam agreed to build green hydrogen production facilities with a 4 gigawatt (GW) electrolyzer capacity and 480,000 tonnes of green hydrogen annually by 2030 along the Mediterranean coast in Egypt's Suez Canal Economic Zone.
Key Players
- Linde plc
- Air Liquide International S.A.
- Hydrogenics
- Inox
- Messer Group GmbH
- Air Products and Chemicals, Inc.
- Weldstar, Inc.
- Praxair, Inc.
- McPhy
- LNI Swissgas
By Technology: Coal Gasification, Steam Methane Reforming, Partial Oxidation (POX), Electrolysis, Others

By Application: Methanol Production, Ammonia Production, Petroleum Refinery, Transportation, Power Generation, Others

By Type: Blue Hydrogen, Gray Hydrogen, Green Hydrogen

By System Type: Merchant, Captive

By Source: Natural Gas, Coal, Biomass, Water
Click here to order this study@ https://www.precedenceresearch.com/checkout/1316
Featured Product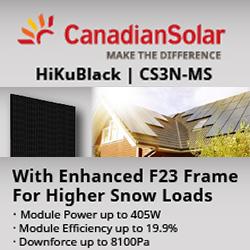 Aesthetic appearance for residential systems: With black backsheet & black frame, Power range 380 ~ 405 W, Low power loss in cell connection. Enhanced reliability: · Low temperature coefficient (Pmax): -0.34 % / °C, LID LeTID less than 2.0%, Lower hot spot temperature, Better shading tolerance.