Dow to showcase energy-savings at International Builders Show
Dow Chemical Co. is set to showcase its most recent energy-saving innovations at the International Builders' Show in Florida. The company's Building Solutions team will be displaying a range of insulation, air sealing and renewable energy solutions for homeowners. "Building a high performance home starts with sealing the building envelope," said Dale Winger, residential market manager, Dow Building Solutions, in a Jan. 5 news release. He added that the products on display would reflect the growing demand for more energy-efficient homes. Latest developments include a variety of spray polyurethane foam products to reduce air and moisture infiltration causes by gaps and cracks in buildings, as well a selection of rigid foam insulation designed to meet the needs of specific above-grade wall applications. As well as polyurethane and other foam solutions, the company will be showcasing its Dow Powerhouse Solar Shingles, a solar-power product for residential homes expected to be commercially available in the US market by mid-2011. IBS 2011 is one of the largest annual light construction shows in the world and will take place Jan. 12-15 in Orlando, Fla.
Comments (2)
@Scott, because the DOD (depth of discharge) for most starter batteries is ~5-10%. This is related to deep discharge batteries that will see >50% DOD. Telecom batteries can last seemingly forever, but are designed for floating (<5% DOD) throughout their lifetime. Start draining those and the lifetime will drop to 500 cycle.
The analysis depends totally on the construction of the batteries. I have seen lead acid batteries that have lasted almost 100 years. This is due to their construction . . . the materials they were made with, such as higher quality plastics, pure lead, and pure acid and water. They are maintained properly, with pure water . . . not water that has all sorts of impurities and additives in it, like chlorine, calcium, etc. There is a reason some automotive lead acid batteries have a 3 year warranty, when others have a 5 year warranty (or longer). I would also like to point out that an expensive lead acid battery, like a top-of-the-line automotive battery from Wal-Mart can have an 80 month warranty, even while automotive batteries exist in very hot environments (under the car hood, in the engine compartment, while the engine is running - very very hot). They still have 80 month warranties. Even if Wal-Mart expects most of these batteries to fail within the warranty period, they are not likely to fail in just 4 or 5 years. How is this possible, if the assumptions you make in this article are correct?
Post A Comment
You must be logged in before you can post a comment. Login now.
Featured Product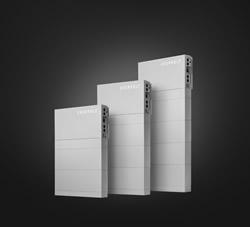 Extract maximum power production from every roof size and shape. HIT® AC Series combines the module efficiency of Panasonic solar panels with the intelligence of Enphase microinverters. A built-in IQ 7X microinverter with Individual MPPT (Module-level Power Point Tracker) tracking helps deliver an all-in-one module that offers design flexibility, reduced installation time, and a higher ROI. Field-replaceable microinverter with no DC wire management required yields lower cost of ownership.