The Coolest New Solar Manufacturing Technology You've Never Heard Of
The Optical Cavity Furnace is a new piece of equipment for making solar cells that is about to rock the photovoltaic industry by slashing costs and increasing efficiency. The news should not just excite tech nerds—by reducing the cost of producing solar cells by nearly three-quarters, this new technology represents another big step on the path to making clean energy the cheap kind of energy. Here's how it works. By using optics to more efficiently focus visible and infrared light, the Optical Cavity Furnace can heat silicon wafers used in solar cell production much more precisely and uniformly than previous forms of solar cell manufacture. The resulting solar cells are stronger, more efficient, and have fewer impurities. The National Renewable Energy Lab, or NREL, the DOE office responsible for the research, and a corporate partner AOS Inc. are now working to bring this technology to scale. The partners plan to build an industrial-scale Optical Cavity Furnace capable of producing 1,200 highly efficient solar cells per hour. NREL has cooperative research agreements with many of the country's biggest solar cell producers.
Comments (0)
This post does not have any comments. Be the first to leave a comment below.
---
Post A Comment
You must be logged in before you can post a comment. Login now.
Featured Product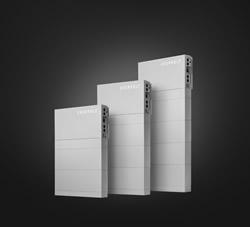 Heterojunction technology minimizes electron loss - Thin amorphous silicon layers reduce electron carrier loss to minimal levels. The result is a remarkably high-efficiency solar cell that produces Greater long-term energy output. Innovative pyramid structure absorbs more sunlight - A uniquely effective pyramid structure optimizes sunlight capture. By reducing outward reflection and directing sun rays inward to the cell, HIT absorbs more sunlight and generates more electricity for your home. Dual-sided cells multiply energy output - Advanced bifacial cells work in concert with the pyramid structure to multiply solar power output exponentially. Available sunlight is captured from both sides of the panel, converting more sunlight into electricity.