Can Perception Sell Renewable Energy?
Everyone in the sales side of renewable energy is confronted with a litany of financial measures and the same questions- "What is the IRR?" "How much is the CAPEX?" and "Where is the offtake (purchase) agreement?"; fairly universal questions between buyers and sellers in almost every industry! For the most part, the renewable energy industry suffers from a financial imbalance. Without incentives and/or compliance penalties, it's somewhat difficult to justify the project on financial measures alone; this makes for a hard sale.
A discussion with Brian F. Keane, President of SmartPower (a renewable energy and energy efficiency company) touched on a model that was somewhat novel, at least in the renewable energy industry. Brian mentioned cars. Why do people buy a certain car knowing that once it's off the lot it has depreciated at least in-half. A Lexus SUV LX 570 with a base sticker price of $81,530 does essentially the same thing as a Toyota Highlander with a msrp of $29,020.
Brian used another outlandish example for consumer behavior. In 1975, "the pet rock sold for $3.95 and estimates state Gary Dahl (advertising guru) sold over 5 million of his pet rocks in a six month period. With these totals Dahl earned over 15 million dollars during this period which would be estimated at $56 million today." If interested, you can still purchase a pet rock at Amazon for $6.00 less shipping. Last Christmas a customer wrote "I bought this as a Gag for my brother. The package was in great shape, and the whole construct of the gift was great! Overall he said he loved this gift the best. Great holiday tradition carried on with such a simple and affordable gift."
Comments (1)
I suppose that this is an example of our giving thanks to the military for their R&D. Since wars cause more atmospheric contamination (global warming) than any other factor, I'm glad that we can put their expertise to good use. (love Mr. Elbinger's tie and smile.)
Post A Comment
You must be logged in before you can post a comment. Login now.
Featured Product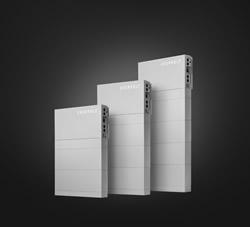 Extract maximum power production from every roof size and shape. HIT® AC Series combines the module efficiency of Panasonic solar panels with the intelligence of Enphase microinverters. A built-in IQ 7X microinverter with Individual MPPT (Module-level Power Point Tracker) tracking helps deliver an all-in-one module that offers design flexibility, reduced installation time, and a higher ROI. Field-replaceable microinverter with no DC wire management required yields lower cost of ownership.