The battery lifetime calculation made at the beginning of a smart meters deployment project may be impacted by the software upgrades or the increased frequency of index emissions.
Smart Meters - Improved Battery Life
Cécile Joannin | Saft
Saft recently had two major announcements related to smart meters and the metering market. One forecast predicts the smart meter market will be worth $20 billion by 2018, up from $4 billion in 2011. What factors do you see driving this growth?
Smart meters are paving the way for grid automation which, in turn, helps Utilities fight against fraud. Demand for smart meters comes from urbanization, new construction in Brazil, Russia, India and China (BRIC) and aging metering infrastructure in other geographic zones. The shift to smart meters is also helping raise consumer awareness about energy and water consumption.
Most of the demand for smart meters in the U.S. right now is for residential meters as many commercial customers have already implemented smart meters. Utility companies and end-consumers both reap benefits with the usage of smart meters, so how do we encourage utility companies and end-consumers to jump on the smart meter bandwagon?
For utility companies, the adoption of smart meters provides the opportunity for operation cost savings, as well as protection against water and energy theft. End-consumer usage of smart meters leads to better control of consumption and in some cases, a payment based on real consumption index which encourages awareness of expenses, without reducing comfort.
Saft's role in the smart meter industry is providing Lithium batteries for the meters, and a recent announcement mentioned China specifically. Describe Saft's global footprint and which countries you supply batteries to.
We provide primary batteries or cells for metering applications to many countries, including: the United States, Germany, France, United Kingdom, Sweden, Italy, Poland, China and India. For the specific market outside China, the main original equipment manufacturers (OEMs) are multinational companies manufacturing in multiple countries. As a supplier of these accounts, we provide them products at their different production sites.
In a typical smart meter installation, how long will the battery last before requiring replacement?
Some countries require lifetimes of 10-15 years, others require 15-20 years for water and gas meters. For e-meters, the lifetime requirement is 20+ years. Battery life strongly depends on the electronic design, the frequency of index communication and the temperature of the meters' environment.
Smart meters contain remotely upgradeable software, which has potential to modify the battery consumption during its operating life. How does Saft's new battery life analysis service help combat these possible modifications?
This revolves around the integration of these changes of battery life conditions. Utilities have to take these conditions into account to determine the best maintenance strategy for their meters' network's managers. The battery lifetime calculation made at the beginning of a smart meter's deployment project may be impacted by the software upgrades or the increased frequency of index emissions. Our meter life analysis service helps Utilities to base their maintenance or replacement decisions on real conditions, such as the measured state of charge of the deployed batteries.
How does the battery life analysis service help a utility company decide whether to retire a meter or keep it in service?
We help Utilities make these decisions by providing an accurate measurement of the battery state-of-charge and the state-of-health of a representative sample of deployed batteries. The Utilities then are able to make their decision based on facts and not only on predictions.
With the increasing demand for smart meters, Saft is building a new production facility for its batteries in China. How many batteries will the plant produce each year (initially and once fully operational)?
Our actual Chinese plant is in Zhuhai (actual production capacity is 30 million volumes of lithium batteries). Saft will be moving to a new and larger plant still in Zhuhai, by the beginning of Q2 2016. Capacity will increase to 40 million in the first step, and we plan to double the capacity (compared to 2015) to 60 million by the end of 2016.
What other battery technologies are Saft involved in developing for utility use?
Besides Lithium primary batteries for meters, Saft is also involved in lithium-ion large scale energy storage solutions and backup solutions for substations. Saft also works with lithium-ion cells for a smaller format, to replace lead-acid batteries that could be used on smart grids' distribution networks, to power sensors or radio modules. Last year Saft launched a prismatic cells range, the MP XTD range, which features unique capabilities in a wide temperature range, specifically designed for outdoor conditions.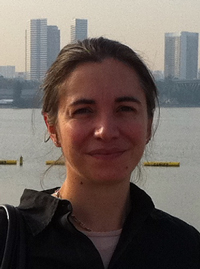 About Cécile Joannin
Cécile Joannin holds an Engineering Degree from IFMA (French Institute for Advanced Mechanics) and a Master's degree in Marketing Management from ESSEC Paris. She joined the Saft Marketing and Strategic Development team in 2011.
The content & opinions in this article are the author's and do not necessarily represent the views of AltEnergyMag
---
Comments (0)
This post does not have any comments. Be the first to leave a comment below.
---
Post A Comment
You must be logged in before you can post a comment. Login now.
Featured Product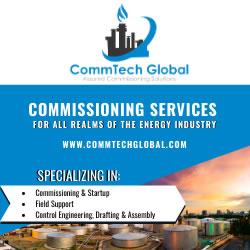 CommTech Global Solutions, LLC, provides professional and reliable commissioning services to customers in all realms of the energy industry. We blend our skills in engineering and technology with innovative business models, offering a complete range of services to assist you for a successful and in compliance operational startup. Consolidation of all our service domains gives our clients a comprehensive set of expertise and far-reaching experience on each project.