Participants submitted written plans and supporting visual assets for a unique transportation system that improves upon current infrastructure to move people more quickly, sustainably and/or cost-effectively.
The Infrastructure Vision 2050 Challenge
Kate Fox Wood, Anthony Barrs and Baiyu Chen | AEM
How did you hear about the Infrastructure Vision 2050 Challenge from the Association of Equipment Manufacturers (AEM)?
Anthony Barrs: We met in a running club at UC Berkeley and quickly figured out that we share a strong passion for city planning and transportation. Baiyu was working on his masters in civil engineering and heard about the IV2050 Challenge from the College of Engineering, so he pitched me the challenge and we decided to run with it.
Can you tell us about the Challenge and how it worked?
Kate Fox Wood: The Infrastructure Vision 2050 Challenge, designed in partnership with HeroX, was an incentivized competition soliciting forward-thinking solutions to some of the biggest challenges facing U.S. infrastructure. We divided the Challenge into three phases: Complain, Dream and Build. The Complain phase launched last January and asked Americans to identify the biggest infrastructure challenges facing their communities. Then, in phase two - the Dream Phase – we asked participants to develop blue-sky solutions to these issues. Finally, in the last phase - the Build Phase - we asked participants to design plans to implement those solutions on a larger scale. The finalists of the Build Phase competed live for the grand prize at CONEXPO-CON/AGG, where they presented and defended their submissions live to a panel of expert judges.
What did the finalists have to do to win?
Anthony Barrs: We were flown to the CONEXPO-CON/AGG Expo in Las Vegas to present our transportation system to a panel of judges. To win, we had to demonstrate that our proposal was feasible, and would demonstrably improve quality of life and mobility in the future.

Kate Fox Wood: Participants submitted written plans and supporting visual assets for a unique transportation system that improves upon current infrastructure to move people more quickly, sustainably and/or cost-effectively. Submissions were scored on a number of factors, including viability, buildability, interconnectedness, capacity to move people, geographic coverage and ingenuity and we ultimately selected five finalists to compete in front of our live judging panel at CONEXPO. For more details on the submission criteria, visit https://herox.com/Infrastructure2050/guidelines.
How does Hyperlane work?
Baiyu Chen: Our proposed Hyperlane system is a hybrid that captures the best of the interstate system and high speed trains. It is comprised of two pieces. First, Hyperlane includes a dedicated and segmented lane on interstates where autonomous vehicles can travel 120 mph with high density. This lane has 4x the capacity of a regular interstate lane. Second, Hyperlane uses a demand based pricing mechanism that adjusts the price to access the Hyperlane depending on demand. Because demand is impacted by price, this system allows the Hyperlane to ensure there is never congestion. Together, these two pieces provide a consistent, high-speed, congestion free experience - like high speed rail, but on an inexpensive roadway that is scalable and easy to build - like an interstate.
What was the inspiration behind Hyperlane?
Anthony Barrs: The high speed trains in Japan and China were the inspiration for Hyperlane. They are smooth, fast, and easy to use. We wondered if we could create a similar high speed experience in the United States. We started digging into high speed rail and learned that high costs and relatively low density in North America were impediments to the development of rail. So, we sought to re-create the high speed experience using newly emerging technologies like autonomous vehicles - and that's where the idea of Hyperlane was born.
Now that you have won the competition, what is your next step? What will you do with the prize money?
Baiyu Chen: As we are both graduate students at the University of California, Berkeley, the prize money will allow us to take a semester off from teaching to focus on further developing the research around Hyperlane. We also plan to connect with government agencies and transportation firms (like Uber and Lyft) to explore how this concept might be further developed, tested and implemented. To see something like Hyperlane implemented, we will need a coalition of support, and over the next six months we aim to start building that as a foundation for implementation.
What is the Association of Equipment Manufacturers (AEM) and what do they support?
Kate Fox Wood: AEM is a North American-based international trade association providing innovative business development resources to advance the off-road equipment manufacturing industry in the global marketplace. The Association is headquartered in Milwaukee, Wisconsin, with offices in the world capitals of Washington, D.C.; Ottawa, Canada; and Beijing, China, and comprises of more than 950 companies and represents 200+ product lines. Our members include representatives from agriculture, construction, forestry, mining and utility companies worldwide. Many of our member companies manufacture products that have built, are building, and will build U.S. infrastructure.
Why is AEM concerned with the future of infrastructure?
Kate Fox Wood: The future of United States infrastructure depends on successful collaboration, innovation, and planning for technological advancements. We recognize that it's time to steer the conversation in a path towards a long-term solution.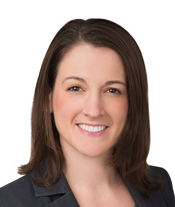 About Kate Fox Wood
Kate Fox Wood oversees the strategic direction and execution of AEM's thought-leadership initiative, Infrastructure Vision 2050, from its Washington, DC office. Before joining AEM, she worked on and managed political campaigns in Nevada and Texas, and prior to that, spent three years working in the U.S. House of Representatives as a legislative assistant. She received her Masters in Political Management from George Washington University and an undergraduate degree from Vanderbilt University.
About Anthony Barrs
Anthony Barrs is an MBA candidate at the University of California, Berkeley, Haas School of Business. His area of focus is design thinking - a process that helps re-frame business challenges through the perspective of the user. Prior returning to school, Anthony worked in innovation, corporate strategy, and management consulting.

About Baiyu Chen
Baiyu Chen is a master's student at University of California, Berkeley, College of Engineering. After receiving his first master's in transportation systems, he chose to work on his second master's degree in machine learning and artificial intelligence, hoping to use the power of modern technology to help build a better infrastructure system.
The content & opinions in this article are the author's and do not necessarily represent the views of AltEnergyMag
---
Comments (0)
This post does not have any comments. Be the first to leave a comment below.
---
Post A Comment
You must be logged in before you can post a comment. Login now.
Featured Product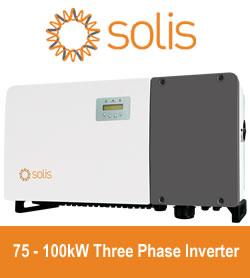 Solis75kW - 100kW series high-power string inverters are widely used in industrial and commercial rooftops. Solis's new three-phase string inverter is the first choice for industrial and commercial photovoltaics. 75-100kW three phase series string inverter have Maximum 28 strings input, support "Y" type connection in DC side. Maximum string input current 13A, support bifacial modules access.Supports anti-PID function to improve system efficiency.