As many industry technology integrators are learning, energy management solutions should no longer be considered as an add-on after the project. Instead, this category should now be viewed as a necessary part of the infrastructure, along with the network and control system.
HUB SB20 Energy Management and Storage System
Joe Piccirilli | RoseWater Energy Group
Tell us a bit about RoseWater Energy Group and your role in the alternative energy industry?
A little more than a decade ago, I began to research renewable energy and energy storage technologies. During the course of my research it became clear to me that the "missing piece" was a device that could not only integrate renewable energy sources with batteries, but also improve power quality and reliability from all sources of energy. My two partners, Mario Bottero and Marco Lorenti, and I founded Rosewater Energy Group with the purpose of developing the most comprehensive energy management solution available.
The HUB SB20 Energy and Storage System is the first all-in-one residential and light-commercial power solution integrating three capabilities into one platform, transforming the owner's electrical system into a micro-grid:
a. Power-conditioned 100% pure sine wave output protects and enhances the performance of all home and office electronics. By producing power quality higher than utilities provide, the HUB optimizes sophisticated audio and video systems, networking components, home automation and lighting control systems so they can perform at their best and last longer, providing the owner with optimal performance with less callbacks to the installing company and ultimate customer happiness.
b. Uninterruptable power supply with zero transfer time and a large amount of battery backup will safely and securely allow users to ride out power failures or brown outs.
c. Because the HUB SB20 Energy and Storage System is ready for renewables, users opting for greener living can "go solar" for relatively little additional cost.
d. Onboard proprietary software allows intelligent optimization of all inputs and batteries. The software also provides real-time system performance and remote diagnostic ability.
The RoseWater Energy HUB SB20 Energy and Storage System offers a seamless, total-system, integrated solution, using a dual inverter system with solar input that blends power conditioning, backup, and renewable energy management into one industrial-grade platform.
What is the RoseWater Energy Group HUB SB20 Energy Management and Storage System? Who was it designed for?
Our clients are security conscious, have sophisticated home automation, high performance entertainment systems and critical communication devices. Additionally, many of our customers have expressed interest in having grid alternative power options.
What are some of the more common requests you hear from clients regarding energy efficiency?
A few years ago, it became clear to us at RoseWater Energy Group that power quality issues were creating real problems for our clients. Unfortunately for our industry, clients place the blame on the equipment installed by integrators or the integrator's installation itself. We were hearing that people were annoyed with their home automation solutions because of the required continual service, which at most was extra bills or at least an annoyance. Typically, the blame is never placed on the utilities.
Power quality is becoming imperative for the overall well-being of the technology installed within a home. In general, the equipment we install today are fantastically sophisticated, yet more sensitive to electronic differences. Microprocessors and electronic equipment perform better and last longer with consistent, reliable, high-quality power. As houses become more automated and bigger, they require more microprocessors. Thus, the consequences of microprocessor failure are becoming more and more consequential. Failures lead to client dissatisfaction and our clients tend to blame us, the integrators.
By providing clients with premium power quality, we're removing common occurrences, such as sags, surges or outages with their power. Plus, premium power quality incorporates low distortion while eliminating the potential hazard of lighting strike damage to a system.
For an integrator, how do you position the HUB SB20 Energy Management and Storage System as a necessity, not just an add-on?
As many industry technology integrators are learning, energy management solutions should no longer be considered as an add-on after the project. Instead, this category should now be viewed as a necessary part of the infrastructure, along with the network and control system.
As we are adding more microprocessors to each home, power quality is diminishing. The more microprocessors, the more catastrophic the consequences created by poor and unreliable power. This ultimately affects the enjoyment our clients receive from their equipment.
Power quality and its consequences should be introduced in the consultation portion of the client meeting. The way I introduce it is, "I am going to ask you a few questions about the power quality in your home. The reason for these questions is that in our experience the power quality is as important to the enjoyment, performance and longevity of your equipment as the equipment itself."
What features make the HUB SB20 Energy and Storage System unique from other competitors?
Power conditioning is much more than surge protection. Simply put, true power conditioning means eliminating surges, sags, micro interruptions, outages, providing protection from nature's furies (such as lightning), and low distortion.
Until recently, there has not been a single device that can prevent or improve all the elements that make up power conditioning. The problem is that no device on the market today can do what the SB20 can while withstanding long-term outages. "In-house" generated surges and sags require a substantial amount of battery backup that will not fit within a rack.
Integrators need a single device that incorporates complete ultra-low distortion power quality, zero transfer time UPS, large scale battery back-up, renewable integration, built to industrial "mission critical" specifications and at the panel level.
How is RoseWater Energy Group managing the next generation of energy with the HUB SB20 Energy and Storage System?
Driven by innovation and a passion for smarter energy resources, RoseWater Energy Group has positioned itself as the leader in supplying ultra-reliable power for homeowners and commercial applications. The electrical grid and infrastructure in the U.S. are in dire need of an overhaul, and the HUB SB20 Energy and Storage System works to supplement the electrical power to ensure uninterrupted, high-grade power.
Unique to RoseWater, not only do we provide the unit, but we also handle the installation and support the integrator at every step along the process. This eliminates possible installation and setup problems that might arise on site and ultimate client satisfaction at the end. The HUB SB20 Energy and Storage System is delivered with everything pre-integrated, wired and tested. The installation and setup is short, easy and problem free, typically within a one to two days. RoseWater makes the HUB as plug-and-play as a high-capacity and high-performance energy delivery system can get. Owners and installers can have greater confidence knowing that all on-site energy storage, line conditioning and renewables management is covered by one platform from one brand offering industry-leading support – RoseWater is celebrated for its off-grid expertise in some of the most remote locations on the planet in demanding, fault-intolerant applications.
If a need arises for technical support, RoseWater provides one point of reliable contact instead of dealing with multiple sub-system and component manufacturers. Remote monitoring and control capabilities greatly reduce the need for service calls and local and remote AC power management is enabled by the telecom on-board Intelligent System Controller.
What does RoseWater Energy Group foresee as the future of energy management and power protection?
The need for high quality uninterrupted power will become critical to virtually all levels of the market. The more automation in an environment, the less the environment will do without power. More automation means more processors. Processors are susceptible to power surges and sags. When a processor malfunctions, systems stop working. Functions that we take for granted, such as light switches, will no longer work. I am not sure our clients are prepared for the level of inconvenience power anomalies will cause in the future.
To that end, it will be extremely important that system integration professionals gain significant knowledge and expertise in power quality and power protection. We, the integrators, will be the people called upon to supply the high-quality uninterrupted power our clients will be demanding.
Are you working on any other projects or products that you would like to discuss here?
RoseWater Energy Group has successfully installed HUB SB20 Energy and Storage Systems throughout North America, including key markets experiencing unreliable power output, such as Newport Beach, CA; Malibu, CA; Telluride, CO; Hamptons, NY; and Boca Raton, FL.
Additionally, we've recently announced a new partnership with Alpine Power Systems to manage installations of the HUB SB20 Energy and Storage System. Alpine Power Systems, a nationwide solutions provider specializing in backup power, telecom, cable and motive power, will expand RoseWater's installation capabilities, both geographically and timely. The addition of Alpine Power Systems will allow RoseWater Energy Group to expand their reach in the marketplace with the ability to install in any location nationwide and complete numerous installs in a single week.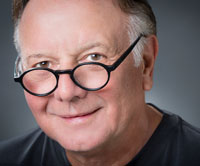 About Joseph Piccirilli
Joseph Piccirilli is an accomplished consultant, strategist and speaker with a 40-year career that spans the consumer electronics, systems integration and energy industries. In his current capacity at RoseWater Energy Group, he oversees the manufacturing, sales and distribution of leading new technology for residential power storage and handling efforts. His experience in the management of every aspect of a new business or product launch in multiple business fields and capacities makes him uniquely suited to evoke new ideas and to bring out the best of the RoseWater Energy team's abilities.
The content & opinions in this article are the author's and do not necessarily represent the views of AltEnergyMag
---
Comments (0)
This post does not have any comments. Be the first to leave a comment below.
---
Post A Comment
You must be logged in before you can post a comment. Login now.
Featured Product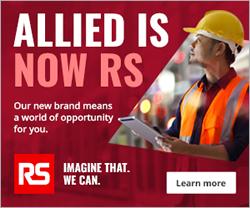 Based off the design pioneered by Anderson in 1953, the two pole SB® connectors set the standard for DC power distribution and battery connections. SB connectors feature a rugged one-piece plastic housing using stainless steel springs to retain the contacts and create the "contact force" that provides extremely low resistance enabling greater electrical efficiency. The SB connectors are also genderless (flip one 180 degrees and they will mate to each other) reducing the customer's bill of materials and providing greater economies of scale when purchasing. The SB series of connectors range in size from SB50 to the SB350. Each family size offers color-coded, mechanically keyed housings designed to prevent both visually and physically cross-mating devices with different voltages. All the connectors are UL rated to 600 volts, so the keys and colors are just identifiers to prevent accidents. Contacts are traditionally Silver plated to minimize electrical resistance while offering supreme durability and reliability.