SolarPACES conference is the foremost symposium for the who's who in concentrating solar power and chemical energy systems. It offers a forum for research, industry, politics and financing stakeholders within the framework of a scientific conference program with leading world experts.
The conference topics are:

• Advanced materials, manufacturing, and components
• Commercial Projects
• Emerging and Disruptive Concepts
• Measurement Systems, Devices, and Procedures
• CSP Integration, Markets, and Policy
• Power Cycles
• Solar Industrial Process Heat and Thermal Desalination
• Operations, Maintenance, and Component Reliability
• Analysis and Simulation of CSP and Hybridized Systems
• Solar Fuels and Chemical Commodities
• Solar Resource Assessment
• Thermal Energy Storage Materials, Media, and Systems
• Solar Collector Systems
• Receivers and Heat Transfer Media and Transport: Linear Systems
• Receivers and Heat Transfer Media and Transport: Point Focus Systems
Featured Product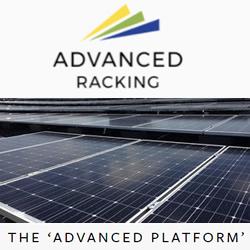 The 'Advanced Platform' simplifies the installation process by using universal mounting hardware that works perfectly across all roof types. Smart roof connection kits then connect to the specific roof's surface. The Advanced Platform is versatile: Our common design can be your single solution for all roof types.