Green architecture is full of prospects for the future from both a creativity perspective, as well as ecological requirements. Because of modern technology, architects can not only preserve the environment but improve it
How Architects Help the Environment and Save Energy
Len Calderone for | AltEnergyMag
For mankind to preserve the planet's ecological health, we must change our perception of what our homes and industrial buildings should look like, and blend these with nature, rather than replacing nature with concrete. Architects need to make buildings more green and adaptable to our surroundings. They need to avoid the sick building syndrome and create buildings that are energy efficient.
Green design is everywhere but there is a long way to go before it is the customary way of doing business. Many times economics and environmental aspects of a building tend to conflict with each other, as one is exchanged for the other. Architects need to design ecosystems to be healthier and lessen the pollution impact on the earth.
The tea-pavilion Posbank is designed by architect Bjarne Mastenbroek and located in the national park Velume Zoom near Rheden, Netherlands. Nature inspired the architect. The façades are as transparent as possible. The construction is made of beams and almost invisible bars of steel while the grass roof is part of the route through the building. The insulation is made of sheep's wool and the toilets are flushed with rainwater.
Efforts have been made to become more in harmony with nature and the tea-pavilion blends in with its environment at the end of a range of hills formed in the last ice age. From the entrance, the floor rises in a continuous spiral that wraps itself around a group of trees ending in a 46 foot cantilever.
Today, our apartments are tied to a set location, but architect, Felipe Campolina, combined eco-friendliness with the mobility of a trailer. In this dynamic building concept, green roofed, transportable, stackable dwellings make mobile a real concept in a high-rise environment.
The exoskeleton structure that houses the individual units has three major components. One is a lift for the modules to move up and down, as needed by the tenant. The next is a tower with a staircase, elevator and water storage space. A lattice-like structure between each tower provides a place for units to slide into their levels and pivoted into designated slots. There are six slots per floor.
Each unit is built using OSB plates with thermal and acoustic insulation bound by a rigid steel frame. The unit is comprised of two boxes, one inside the other, that telescope when in place. The modules contain a living room, dining room, bathroom and bedroom with a magnificent view. Each module can pivot twenty degrees without disturbing a neighbor.
If the owner of one of these modules wants a break from city life, he or she can simply lower the home down onto a truck and take it to the countryside, or if they are just tired of the neighborhood, the module could be moved to a new location in a similar building.
There is a system of small robots that would regulate building facades, including energy usage, by checking thermostats, closing windows, adjusting blinds, etc. They would even communicate with building users who they identify as wasting energy.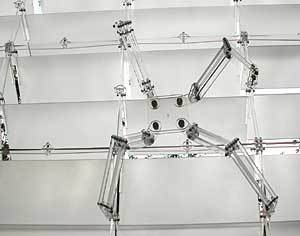 Edge Monkey
The use of "edge monkeys" allows us to re-examine the notion of the use of robots in the environment, by situating them in local building habitats. The architect / engineer can design both robot and habitat, creating a secure ecology with a role in which the robots might succeed. Edge conditions are very specialized habitats where the occupants can communicate and co-operate to regulate energy use. Edge conditions of buildings are complex boundaries.
Recently, facades act as double skin systems where substantial gaps between the inside and outside faces exist to assist airflow in heating and cooling. The boundary is a crucial area in the design of buildings, both technically and aesthetically. This boundary could be a place for the edge monkeys, which are designed together with the boundaries that they serve. Edge monkeys are visible, as they have a job to do in the boundary zone; they also have the power of communicating beyond it, because they are energy misers. Part of their role is to signal to internal occupants when the internal occupants are clearly wasting energy, for example, keeping the blinds down and the lights on when this is unnecessary.
Edge monkeys could create Mexican waves and similar façade effects to entertain passers-by. The edge monkeys can be delightful to watch as they perform their daily assignments. Now, you won't have to go to the zoo to watch a monkey swing on bars.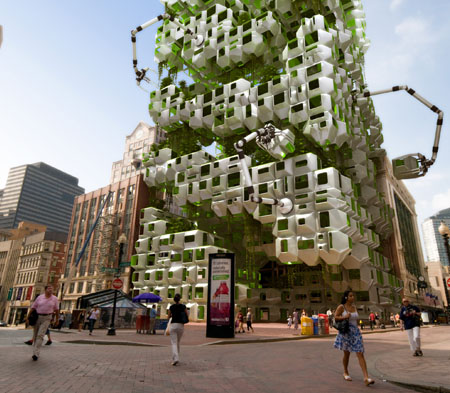 Notice robotic arms on each side
Eco Pods are an architectural design that can act as a temporary algae bio-reactor in a vertical way. This concept was designed for Boston and features robotic arms, powered by a micro-algae system, which will constantly reorganize the pods to different positions to ensure the best possible growing situation for the algae. Moreover, these eco-pods are intended to inform the public about the potential of producing micro-algae vertically. In this case, the building was empty. This design element can be placed in a variety of locations around Boston, filling empty building sites.
Green architecture describes environmentally aware designs and techniques in architecture.
There is a growing demand for eco-design, eco-climate and bio-climate design which combines elements of design and esthetics with sustainability and ecology. The plants are not only on the outside of this building, but continue throughout the building itself, giving a contrast between the white walls and the green plants.
Germany is home to an unbelievable amount of excellent green roof projects. Here more than anywhere else, ecological architecture is consistently achieved by means of landscaped rooftops.
No. This is not middle earth, home of the Hobbits. These ecological houses in Switzerland were designed by Peter Vetsch, and are truly eye catching. Covered with earth, the houses are protected from rain, low temperatures, wind and natural abrasion.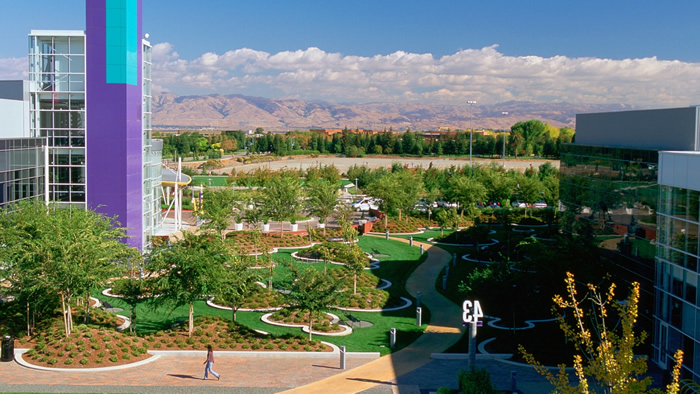 Google Headquarters
One of the world leading landscape architects is SWA, leaders in planning and urban design. They create exceptional places for their clients, such as Google's headquarters and the eco-corridor in China. They have a strong commitment to design that synthesizes aesthetics and sustainability.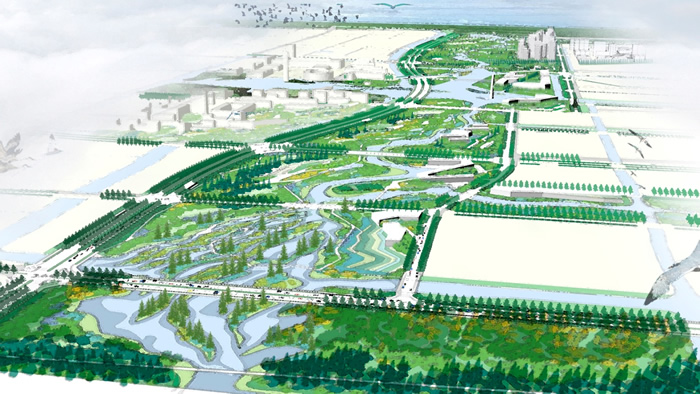 Ningbo East New Town Eco-Corridor
Architects are now able to take advantage of their sophisticated artistic visions, while minimizing the negative environmental impact of their structures. Green architecture is full of prospects for the future from both a creativity perspective, as well as ecological requirements. Because of modern technology, architects can not only preserve the environment but improve it
For additional information:
1. http://products.construction.com/swts_content_files/510/282474.pdf
2. http://www.usgbc.org/Docs/Resources/BDCWhitePaperR2.pdf
3. http://www.snowdonhopkins.com/PHILOSOPHY_files/WhitePaperSustainGreenArch.pdf
4. http://www.healthybuilding.net/healthcare/Vittori_Green_and_Healthy_Buildings.pdf
5. http://www.bordbia.ie/aboutgardening/GardeningArticles/Documents/Plants%20in%20Green%20Buildings.pdf
6. http://environs.law.ucdavis.edu/issues/28/1/delpercio.pdf

About Len
Len has contributed articles to several publications. He also writes opinion editorials for a local newspaper. He is now retired.
This article contains statements of personal opinion and comments made in good faith in the interest of the public. You should confirm all statements with the manufacturer to verify the correctness of the statements.
The content & opinions in this article are the author's and do not necessarily represent the views of AltEnergyMag
---
Comments (1)
Thanks for Sharing a grateful Blog. Some time people feel little Scare to hire a Architect Firm but after reading this Blog they will never feel like this. We also provide residential architectural design services for South West London and beyond.
Post A Comment
You must be logged in before you can post a comment. Login now.
Featured Product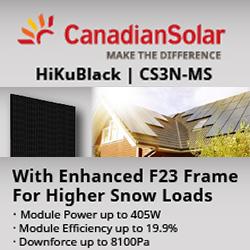 Aesthetic appearance for residential systems: With black backsheet & black frame, Power range 380 ~ 405 W, Low power loss in cell connection. Enhanced reliability: · Low temperature coefficient (Pmax): -0.34 % / °C, LID LeTID less than 2.0%, Lower hot spot temperature, Better shading tolerance.