Components for microhydro developers including low cost turgo runners of either plastic or stainless steel buckets.
We are pleased to offer precision cast stainless steel turgospoons in two sizes, corresponding to the previously available bluespoon and orangespoon plastic turbine buckets. These are available individually for those wishing to assemble their own runner, or in complete turgo runners covering a wide range of diameters.

The two spoon sizes are suited for nozzles up to 16mm and 32mm bore respectively. A full range of nozzle bore diameters compatible with these turgospoons are also available.
Nozzle and turbine runner sizing tables and spreadsheets are found on the web site.
Featured Product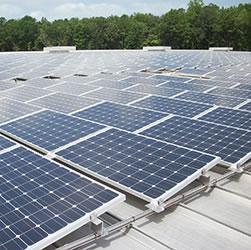 The Power Rail™ Commercial Mounting System is designed with the professional PV solar installer in mind. Both the XD/UD and LD/MD rails feature single tool assembly with the revolutionary patented RAD™ Lock-in-Place bolt for fast and secure module clamping. The high strength marine-grade aluminum rails include an integral wiring channel for securing cables and providing a professional finish.