RenewableEnergyStocks.com Reports on the Need to Protect our Energy and Water Resources; Alternative Energy Technology and Water Purification Systems Provide Solutions
RenewableEnergyStocks.com Reports on the Need to Protect our Energy and Water Resources; Alternative Energy Technology and Water Purification Systems Provide Solutions
Turning Need into Opportunity -The Drive for Clean Water, Energy and Supply Security
POINT ROBERTS, Wash., November 1st, 2005 - www.RenewableEnergyStocks.com (RES), and www.Water-Stocks.com (WS), investor and industry news portals covering the renewable energy and water sectors, report on the drive towards the protection of our energy and water resources. Perspectives into the needs of the water and renewable energy arenas are revealed by Neil Berlant, First Vice President and Managing Director Water Group, The Seidler Companies and Dr. Robert Wilder, CEO and President of the Wilderhill Clean Energy Index. Working to turn challenges into opportunities are water industry participants Pentair Inc. (NYSE: PNR) and Hendrx Corp (OTCBB: HDRX) and alternative energy players XsunX, Inc. (OTCBB: XSNX), and Distributed Energy Systems Corp. (NASDAQ: DESC).
Report Excerpt: Protecting our Resources - The Drive for Clean Water, Energy and Supply Security
By Ann-Marie Fleming, www.RenewableEnergyStocks.com, www.Water-Stocks.com
November 2005
The pursuit of traditional sources of power to meet the growing demand for energy has placed considerable worldwide pressure on our resources. Not only have energy prices continued to grow, but our centralized grid system and the environmental consequences of fossil fuel production have established a ripple effect that includes energy dependence on foreign sources of oil, infrastructure and energy vulnerability, as well as a compromise of critical resources such as water.
Environmental Protection Secretary Kathleen A. McGinty states, "Now is the time to invest in projects that stabilize energy prices, promote job development, improve the environment and enhance homeland security. As traditional energy costs rise, alternative energy projects not only become more competitive, they also make more sense."
To Read the Full Report Click Here:
http://www.RenewableEnergyStocks.com/Articles/Resources.asp
RES and WS do not make recommendations, but offer unique free information portals to research news, articles, interviews and a growing list of participating public companies in the renewable energy and water industries.
Featured Companies: (RES and WS are compensated by companies as disclosed in disclaimer.)
XsunX, Inc (OTCBB: XSNX) is the developer of Power Glass' - an innovative solar technology that allows glass windows to produce electricity from the power of the sun. This proprietary process is intended to allow manufacturers to apply a transparent and photovoltaic glazing to glass and other transparent substrates. When XsunX glazing is exposed to light, the light energy is converted into electrical energy for use as a power source. XsunX believes that its solar electric glazing technology has a number of major market opportunities in the worldwide architectural glass, optical film and plastics markets.
For more information on XsunX, click here: http://www.renewableenergystocks.com/CO/XSNX/Default.asp
www.RenewableEnergyStocks.com, a portal within the InvestorIdeas.com content umbrella, offers investors research, news and links to public companies within the wireless sector. Our Current List of Renewable Energy Stocks: http://www.renewableenergystocks.com/Companies/RenewableEnergy/Stock_List.asp
RenewableEnergyStocks.com Blog:
Read the latest news and views about the Renewable Energy Industry and Renewable Energy Stocks: http://RenewableEnergyStocks.blogspot.com/
Hendrx Corp (OTCBB: HDRX) is engaged in the business of acquiring positive cash flow businesses that own innovative technology products and services in the water purification industry. Hendrx is recognized as a leader in the development & manufacturing and distribution of Atmospheric Water Generators. Hendrx plans to be synonymous with water purification systems by offering products that will provide solutions for the residential market all the way to solutions for the industrial, commercial, and humanitarian markets.
For more information on Hendrx, click here: http://www.water-stocks.com/CO/HDRX/Default.asp
Water-Stocks.com where investors can find research, industry news, and public companies within the Water sector. Click here for a partial list of companies doing business within the Water industry:
http://www.water-stocks.com/Water-Stocks/Stock_List.asp
InvestorIdeas.com Advertising Opportunities: www.InvestorIdeas.com/advertise/
InvestorIdeas.com RSS Feeds and Blogs: http://www.investorideas.com/RSS/Default.asp
Investor Incite Newsletter
InvestorIdeas.com's free "Investor Incite" Newsletter consists of company and industry updates, investment research and developing trends in key areas such as Homeland Security, Renewable Energy, Internet Search and more.
TO SIGN UP, click here: www.InvestorIdeas.com/Resources/Newsletter.asp
Investorideas.com Disclaimer: www.InvestorIdeas.com/About/Disclaimer.asp Our sites do not make recommendations, but offer information portals to research news, articles, stock lists and recent research. Nothing on our sites should be construed as an offer or solicitation to buy or sell products or securities. We attempt to research thoroughly, but we offer no guarantees as to the accuracy of information presented. All Information relating to featured companies is sourced from public documents and/ or the company and is not the opinion of our web sites. These sites are currently compensated for by its "featured companies." XSUNX Inc. (OTCBB: XSNX) Three thousand five hundred dollars per month and two thousand equivalent in one forty-four shares, and Hendrx Corp (OTCBB: HDRX) Five thousand dollars per month and five thousand dollars equivalent in shares.
For more information contact:
Dawn Van Zant 800.665.0411
Ann-Marie Fleming 866.725.2554
Email: dvanzant@investorideas.com, or afleming@investorideas.com
Web Site: www.InvestorIdeas.com
Source: RenewableEnergyStocks.com
Featured Product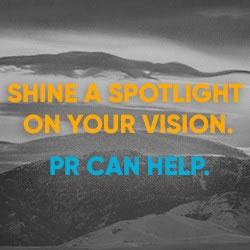 FischTank Marketing and Public Relations provides communications and marketing services to both start-up and established renewable energy companies. We provide media relations, content writing, digital/social media, and other marketing support to companies working in sectors spanning solar, LED lighting, energy storage, hydrogen, battery development and manufacturing, alternative fuels, and more. Our clients have been featured in top tier media including print, online and broadcast.