The latest study on commercial hybrid vehicles from ABI Research reveals that order volumes are beginning to become significant.
Oyster Bay, NY - July 10, 2006 - With much attention already focused on

consumer hybrid vehicles, developers of systems for heavier commercial
vehicles are finding many large customers willing to consider implementing
new technology into their fleets in increasing numbers. Under normal
circumstances, fleet buyers avoid risk at almost all cost, but the
significant benefits demonstrated in a variety of pilot projects have
captured their attention. The latest study on commercial hybrid vehicles
from ABI Research reveals that order volumes are beginning to become
significant.
The potential to reduce emissions from all vehicles is an attractive bonus,
but the real drivers for the growth in the market are demonstrable fuel
economy improvements and reductions in maintenance costs. Along with price
reductions from economies of scale due to an increase in orders, hybrid
vehicles for certain commercial markets are reaching that tipping point at
which they become the economical choice, not merely the environmental one.
"In the consumer market, slightly different versions of parallel
hybrid-electric drive are being offered by all the manufacturers," says
senior analyst David Alexander. "In the commercial market, trucks and buses
are being equipped with hybrid drives that feature both series and parallel
architecture, and hydraulic energy storage as an alternative to electrical."
The analyst adds that the feedback from testing in service is showing that
reliability is equal to, or better than, conventional equipment.
While initial cost, payback periods, and suitability of the technologies to
different applications all remain issues, it now makes sense for fleet
managers to experience the new technology for themselves, and then do their
own determination of the benefits and applicability of the new equipment for
their particular needs. Market interest could bode well for some of the
primary developers of commercial hybrid technology such as Azure Dynamics,
BAE Systems, Cobasys, Dana, Eaton, Enova, General Motors, ISE, and UQM.
The ABI Research study, "Commercial Hybrid Vehicles," provides an analysis of market trends across
all regions, and discusses the relative costs and technological merits of
offerings from hybrid developers. It examines existing product announcements
and design wins, and provides global forecasts of the market for hybrid
trucks and buses and major supply components by region, through 2012. The
study forms part of ABI Research's Automotive Systems Research Service, which includes a number of comprehensive
research studies, ABI Insights, and analyst inquiry time.
Founded in 1990 and headquartered in New York, ABI Research maintains global
operations supporting annual research programs, intelligence services, and
market reports in broadband and multimedia, RFID and M2M, wireless
connectivity, mobile wireless, transportation and emerging technologies. For
information, visit www.abiresearch.com, or call +1.516.624.2500.
Featured Product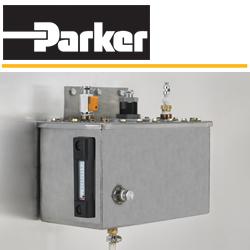 Parker grid tie inverters and power conversion systems are used in numerous applications, including renewable energy harvesting and energy storage. In addition to high efficiency and proven reliability, Parker offers some features unique to the industry, such as the two-phase evaporative cooling system used in the 890GT-B and 890GT-S series. The inherent efficiencies of this refrigerant-based technology enable up to twice the power density or up to 40% higher throughput compared to conventional air cooling. Modular inverter design enables replacement of critical power components in-field, with minimal downtime.